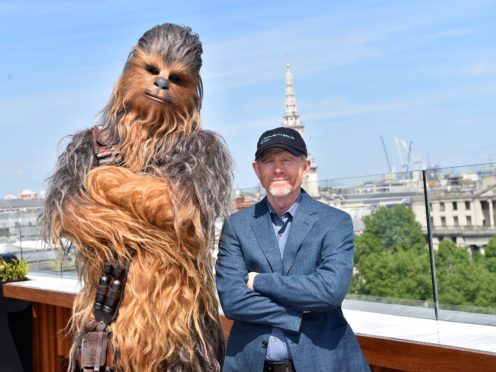 Director Ron Howard has said he expects his new Star Wars spin-off film to be "controversial."
The Apollo 13 filmmaker stepped in to helm the project after the departure of original directors Phil Lord and Christopher Miller.
He told the Press Association: "It was unlike any experience I ever had, and unfortunate that they needed to change directors at a certain point or felt that they had to, but the one thing that I could offer was fresh excitement.
"I wouldn't come in unless I felt the story was really strong and offered something to fans and also real belief in this charismatic, cool cast and objectivity.
"So I got to come in and sort of say 'hey this stuff is already great that you were doing but here is a new idea' and inject it with that creative energy.
"I wound up having a blast, I didn't know what it would be like of course, but I had a really fun time."
Discussing the amount of speculation that surrounded the project, which was frequently reported on in the Hollywood trade publications, he said: "It's nice that people care and I expected it.
"Of course there is that pressure with something like this and on the one hand, believe me, everybody at LucasFilm and involved in the projects is very, very interested in fans and trying to imagine what the fans might think, but by the same token they are creative.
"They also know that they would be doing a disservice to everybody, including the fans, if they got paralysed with fear and anxiety over that, so they do have to take some risks.
He added: "This movie does (take risks), it doesn't have The Force, it's not about a war, it really focuses on a single character for the first time, which is this right of passage, defining, adventure story about Han Solo.
"The tone of the movie is young, and is fun. There is drama, there is real pain but thematically, the centre of it is more about this quest for freedom and trying to throw off the burdens of oppressors and things like that, so it has a kind of an energy.
"It also depends a lot on the relationships. There is a romantic relationship that matters, there is the Han-Chewie bromance, there is a funny adversarial relationship between Lando and Han, there is a mentor story.
"There are, of course, the relationships that are truly dangerous and so I thought those scenes offered different kinds of acting opportunities than you have in the usual Star Wars movies and this great cast really got to bring them to life."
Asked if the mixed response to Episode VIII: The Last Jedi, which was released at the end of last year, had made him nervous, he said: "When you have really fervent fans, dedicated fans, it's a little bit like if you love sports or a certain kind of a television show, you get to be emotional about it.
"I think that is fine, again as long as the creative people don't go 'oh my god, I don't know what to do so we will just repeat ourselves over and over again because that's what we think the fans like'.
"Everybody involved knows that would be destructive so you have to have a little nerve and put yourself out there and know that it's going to be controversial.
"I'm sure that Solo will be controversial for some people because it's sort of a different Star Wars movie.
"We will see how they respond. I think internally everybody had a great time doing it and feels confident about it and loves Star Wars.
"Nobody is trying to distort it but it's a bit of an experiment. I think that's a good thing.
"I fully expect some controversy so I'm curious about what that will be.
Solo: A Star Wars Story is released in the UK on May 24.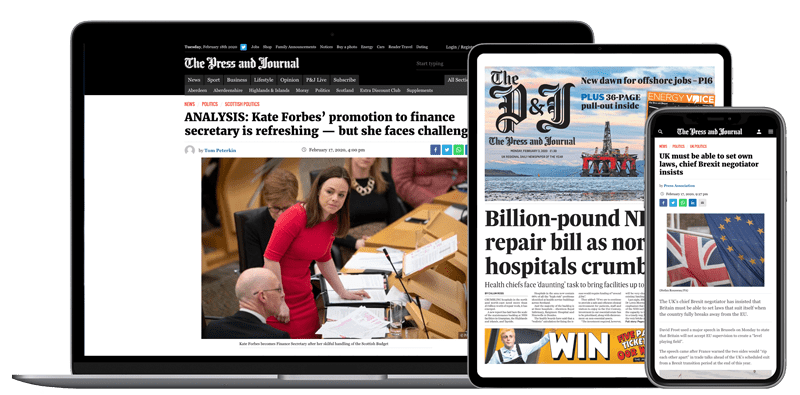 Help support quality local journalism … become a digital subscriber to The Press and Journal
For as little as £5.99 a month you can access all of our content, including Premium articles.
Subscribe