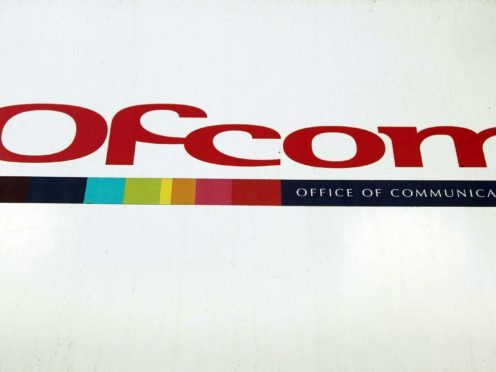 Women, ethnic minorities and disabled people are all under-represented in the radio industry, a new study by Ofcom has found.
The media watchdog's study, Diversity and Equal Opportunities in Radio, found that 37% of senior management roles in radio are held by women, while 6% of the entire industry is occupied by ethnic minority employees and 5% by people who are disabled.
The study of 16 radio organisations, including industry leaders the BBC, Bauer and Global, spanned just under 9,000 employees, around half of which work at the BBC.
While women are well-represented across the industry as a whole, with 51% jobs at all levels being taken up by women, the numbers dwindle higher up the chain.
Ofcom said it found that 62% of senior managers are male, rising to 81% at board level.
In terms of the roles taken by each gender, the majority of technical and engineering positions are taken by men (81%), as well as more than half (52%) of programming roles, while women contribute more greatly to marketing (70%), support (66%) and sales (63%) roles.
The 6% of ethnic minority employees working in radio is in contrast to the 14% of people from ethnic minority backgrounds in the wider UK population, Ofcom said.
Of the broadcasters who provided data to the study, ethnicity data was only provided for 86% of employees and, of the small amount of data received at board level, there is no representation of anybody from an ethnic minority background.
While the report found that around 5% of people working in radio consider themselves to be disabled compared to 18% of the population, Ofcom said that disability data is missing for more than a third (38%) of the industry's workforce so it was "difficult to draw absolute conclusions".
The watchdog said that all 16 organisations provided information on employees' gender for the report.
However, because only 11 broadcasters submitted ethnicity and disability data, which then still had gaps in information, Ofcom said that "many radio companies do not fully understand the wider make-up of their workforce".
Ofcom said that the findings show that some radio organisations are making progress to improve representation, but that the industry as a whole can learn from grassroots community stations, "which are embracing diversity and inclusion through innovative training, recruitment and editorial initiatives".
The regulatory body said that organisations must regularly measure and monitor their workforce's make-up and set clear diversity targets, among its suggestions to improve representation.
Ofcom also said it will work with radio broadcasters to help with the quality of their workforce data and in developing equal opportunities arrangements.
Sharon White, Ofcom's chief executive, said: "Radio is a powerful, personal medium, with an unrivalled ability to inspire loyalty and speak directly to its audience.
"Our radio industry must reflect the breadth of modern society and offer listeners engaging shows that speak directly to their lives and experiences. And to do this effectively, broadcasters must take further action to attract a wider range of talent, both on and off air."
Phil Talbot, head of communications at disability charity Scope, said the findings of the report "should serve as a wake-up call to the radio industry".
He added: "When disabled people aren't employed in our media and radio organisations, then talent and potential goes unrecognised.
"We must have more disabled people at all levels in the media, both on and off air."