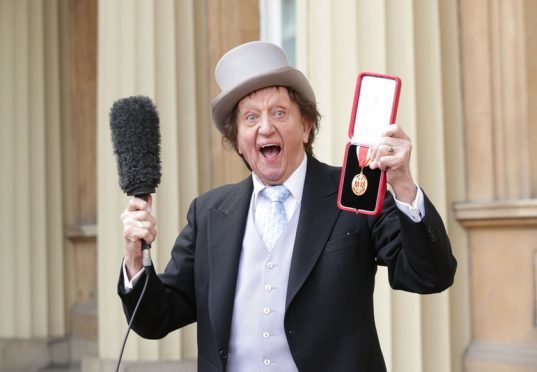 Veteran comic Sir Ken Dodd is grateful to NHS staff who are giving him the "best possible treatment" after he was taken to hospital with a severe chest infection, his spokesman said.
The 90-year-old, much-loved star is in hospital in his home city of Liverpool, with his wife Anne by his bedside.
He was taken to hospital by ambulance last Friday.
His spokesman, Robert Holmes, told the Press Association: "He's getting the best possible treatment and he's full of praise for that.
"He's in an NHS hospital and couldn't be getting better treatment."
He said: "Ken's always very positive. At the moment he's not as well as he normally is. But I speak to (Sir Ken's wife) Anne every day and she's there giving him all the help and encouragement he needs."
He added: "He's one of the most sprightly 90-year-olds I'll ever know.
"He does have a chest infection and is being monitored for that. He's on antibiotics and, God willing, he will be fit and well again soon. I was told that flu has been ruled out.
"He's always had chest problems and is a little bit asthmatic. They are just checking that they are no infections. At this time of year there is a lot of it about.
"There are so many people at his gigs. It's like being on an aeroplane."
The star, famed for his "tickling stick", recently vowed that he would never retire from the stage and a career which has spanned more than seven decades.
Sir Ken was knighted last year.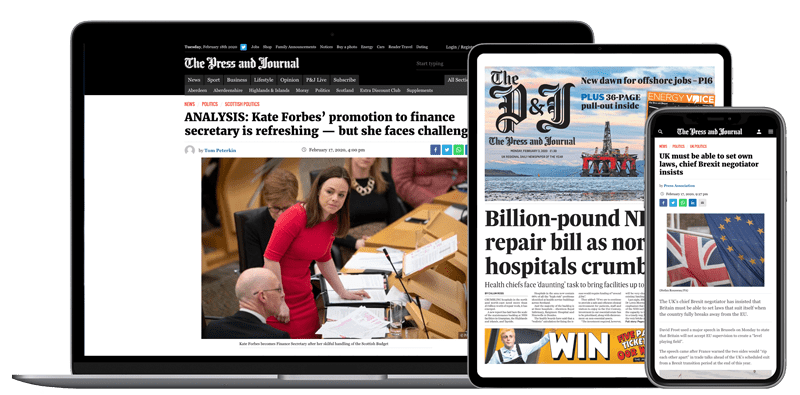 Help support quality local journalism … become a digital subscriber to The Press and Journal
For as little as £5.99 a month you can access all of our content, including Premium articles.
Subscribe