Armando Iannucci has said he remains optimistic after the Russian culture ministry banned the cinema release of his satirical film The Death Of Stalin.
The Scottish writer and director was due to release the movie about the aftermath of the Soviet leader Josef Stalin's death in the nation's theatres on Thursday.
But Russian culture minister Vladimir Medinsky said on Tuesday that the screenings would be banned, claiming the British-French production was insulting.
"Many elderly people, and not only them, will see it as an insulting derision of the Soviet past, of the country that defeated Nazism, of the Soviet army and ordinary people, and, what is the most appalling, even of the victims of Stalinism," he said in a statement.
The distribution certificate for the film was withdrawn but Iannucci, known for creating The Thick Of It, said he is still hopeful the black comedy will get a release.
According to the Guardian, Iannucci said: "All the Russians we've shown the film to so far, including Russian press, have said how much they enjoyed and appreciated the film. They say two things: it's funny, but it's true. I'm still confident we can get it in cinemas."
But not all in Russia agreed after a public screening for film industry representatives, politicians and historians was held on Monday.
Lawyers for the culture ministry blasted the film as having an "extremist nature" and said it was "aimed at inciting hatred and enmity", according to state news agency Tass.
The film, which was released in the UK in October, centres on the power struggle following the dictator's death in 1953 and stars Steve Buscemi and Jason Isaacs.
It was received positively in the UK, with the Guardian's Peter Bradshaw giving it the five-star maximum and praised it as being "superbly cast" with "no weak links".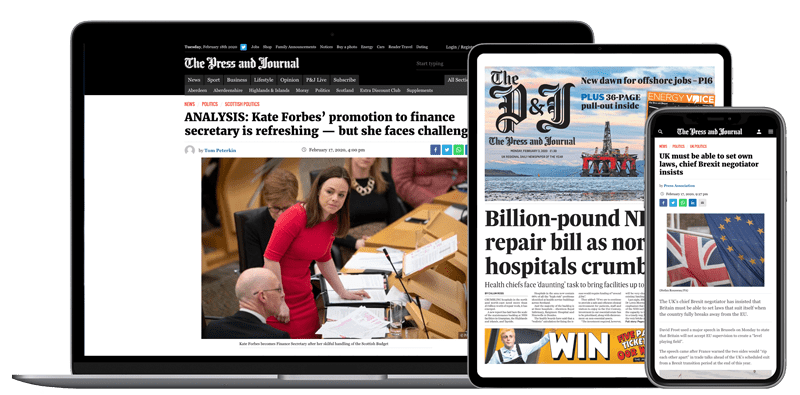 Help support quality local journalism … become a digital subscriber to The Press and Journal
For as little as £5.99 a month you can access all of our content, including Premium articles.
Subscribe