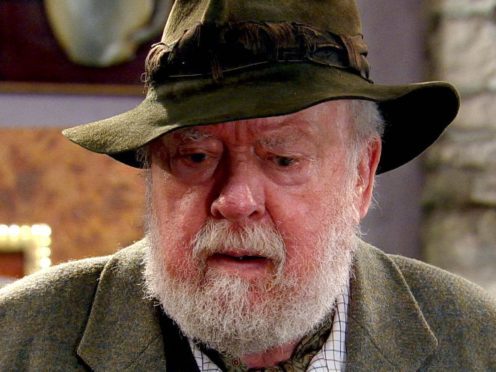 Emmerdale star Freddie Jones has said older actors are celebrated in the world of soap while society tends to embrace youth.
The actor has been playing Sandy Thomas in the ITV programme since 2005 and, at 90, is one of the oldest people in a soap.
He told Radio Times magazine: "The public does celebrate youth, so it can be a bit prejudiced.
"But soap operas rejoice in older characters.
"Just look at what happened when Shirley Stelfox (Emmerdale's Edna Birch) died — everybody's heart broke."
Jones said while the pace can be "demanding", Emmerdale keeps his mind young.
"People do seem to stay young in this profession — there's something rejuvenating about it," he said.
"I've found being in Emmerdale incredible — I'm almost in love with the people here. And that isn't actors' hyperbole!"
He continued: "Actors need to act. Plus, it's the only thing I can do with any decency and I draw great satisfaction from it.
"I try to wring all I can from a sentence. It's rewarding and it depends upon creativity and invention."
The actor is due to leave the soap but insisted he is not finished with his career.
"No, actors don't retire — they die," he said.
"The story goes that Sir John Gielgud, at the age of 96, rang Maggie Smith and said in a deep depression, 'They've forgotten me — they don't know who I am any more'.
"He apparently added, 'I'm seriously thinking about changing my agent'. He then died, so — in some sense — he did."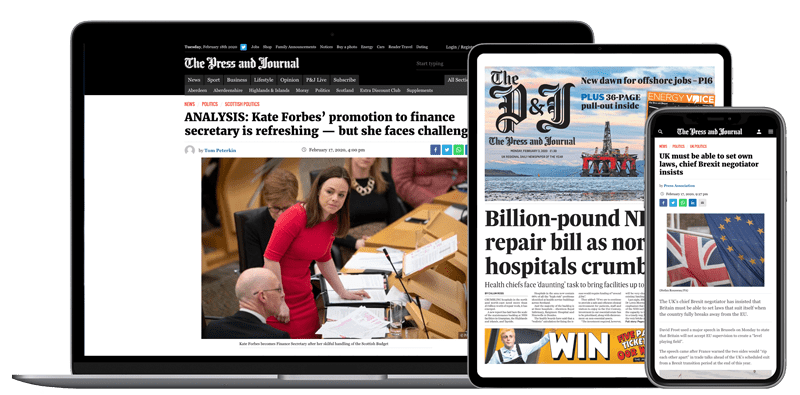 Help support quality local journalism … become a digital subscriber to The Press and Journal
For as little as £5.99 a month you can access all of our content, including Premium articles.
Subscribe