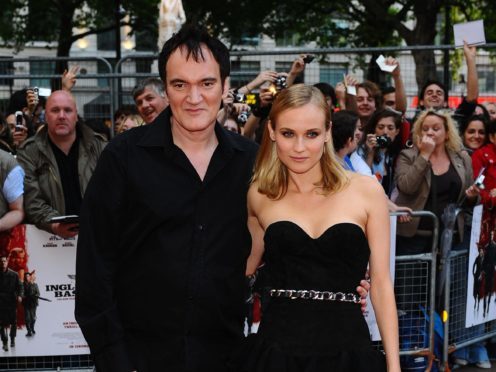 Diane Kruger has backed Quentin Tarantino over a scene in Inglourious Basterds in which she was choked by the director.
The film-maker has faced scrutiny over his directing style after footage was released of Uma Thurman's car crash on the set of Kill Bill in 2003, and the actress alleged she was sexually assaulted by Harvey Weinstein.
Kruger described working with Tarantino as "pure joy" as she offered support to him and Thurman after the Inglourious Basterds scene was referenced by Tarantino in an article explaining his actions on the set of Kill Bill.
Kruger wrote on Instagram: "In light of the recent allegations made by Uma Thurman against Harvey Weinstein and her terrifying work experience on Kill Bill, my name has been mentioned in numerous articles in regards to the choking scene in Inglourious Basterds.
"This is an important moment in time and my heart goes out to Uma and anyone who has ever been the victim of sexual assault and abuse. I stand with you.
"For the record however, I would like to say that my work experience with Quentin Tarantino was pure joy. He treated me with utter respect and never abused his power or forced me to do anything I wasn't comfortable with."
Tarantino had responded to an interview with Thurman in the New York Times in which she revealed she had suffered a car crash during the shooting of Kill Bill, on which Weinstein was an executive producer.
The article also mentioned scenes in the same film in which Thurman is spat on as well as choked with a chain which Tarantino said was the actress's idea, and he compared it to Kruger's death scene in Inglourious Basterds.
"I was the one on the other end of the chain and we kind of only did it for the close-ups. And we pulled it off. Now, that was her (Thurman's) idea.
"When I did Inglourious Basterds, and I went to Diane (Kruger), and I said, look, I've got to strangle you.
"Diane said, yeah sure. She even said on film in an interview, it was a strange request but by that point I trusted Quentin so much that, sure."
The Pulp Fiction director told Deadline that Thurman's crash was "the biggest regret of my life".
He said he had not considered the driving shot on the Mexico set to be a stunt at the time, before Thurman lost control of the Karmann Ghia sports car and crashed into a palm tree.
"I am guilty, for putting her in that car, but not the way that people are saying I am guilty of it," he said.
He said he knew the New York Times piece was happening, adding: "Uma and I had talked about it, for a long period of time, deciding how she was going to do it."
Thurman has since posted video of the car crash on Instagram, writing that she does not believe Tarantino withheld it maliciously, and they are now on good terms.
Tarantino said he did the drive himself to test the road was safe but when Thurman did the shot she drove in the opposite direction.
A spokeswoman for Weinstein said the producer acknowledged making "an awkward pass 25 years ago at Ms Thurman in England after misreading her signals".
She said he "immediately apologised", adding: "Her claims about being physically assaulted are untrue."
He is considering legal action, his lawyer Ben Brafman said.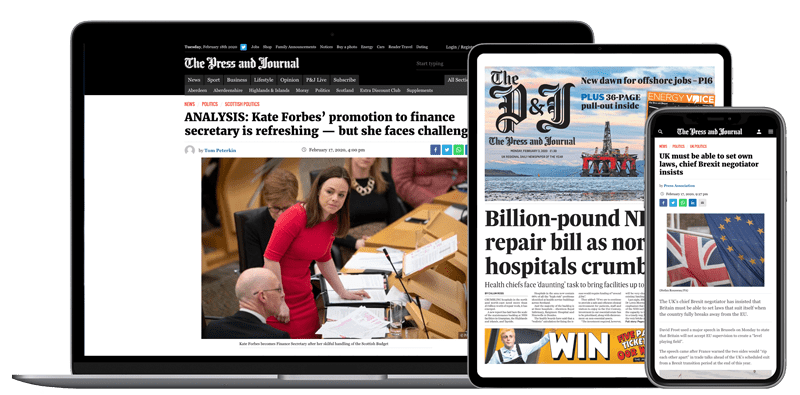 Help support quality local journalism … become a digital subscriber to The Press and Journal
For as little as £5.99 a month you can access all of our content, including Premium articles.
Subscribe