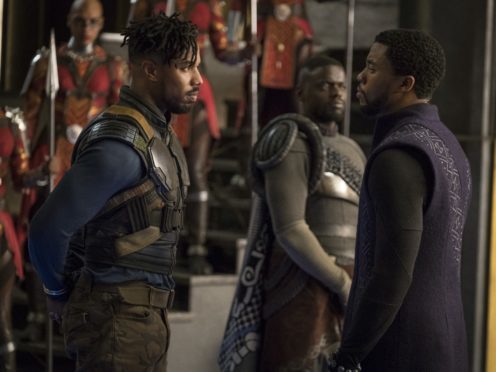 The lucrative Marvel Comics universe will expand exponentially in the next 12 months.
Avengers: Infinity War and Ant-Man And The Wasp are waiting in the wings, tightly coiled with droll humour and hyper-kinetic energy to discharge during the summer blockbuster months.
First up to whet fan appetites is Marvel's Black Panther, bringing us a rousing standalone adventure for the eponymous African king, who we first encountered in a snazzy vibranium-enriched bodysuit in the superhero battle royale Captain America: Civil War.
Here is what Press Association's film critic Damon Smith thought of the film:
Who is in the cast?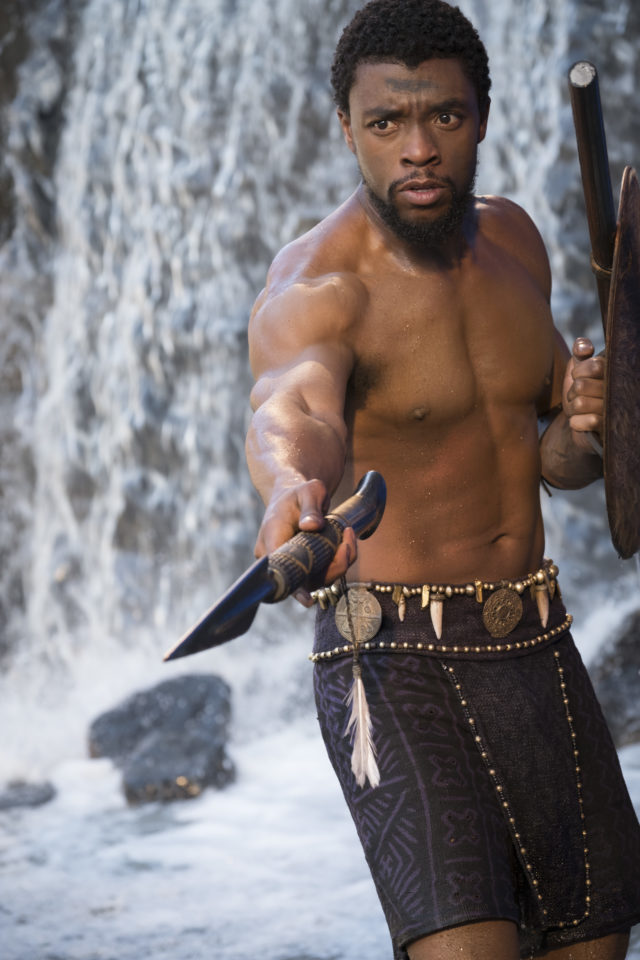 There's an all-star line-up which includes Chadwick Boseman, Michael B Jordan, Lupita Nyong'o, Danai Gurira, Letitia Wright, Angela Bassett, Daniel Kaluuya, Winston Duke and John Kani. Taking the reins in directing is Creed's Ryan Coogler.
What about the storyline?
T'Challa (Boseman) returns to grief-stricken Wakanda – a pacifist, technologically advanced society "hidden in plain view" – following the murder of his father, King T'Chaka (Kani), in a terrorist bombing.
Four of the African nation's five clans, including a border tribe led by T'Challa's best friend W'Kabi (Kaluuya), support his ascension, but the Jabari mountain people commanded by M'Baku (Duke) loudly voice their opposition.
Fragile allegiances fracture and CIA-trained operative Erik "Killmonger" Stevens (Jordan) chooses this moment to stage a bloody coup.
Flanked by formidable bodyguard Okoye (Gurira), T'Challa rouses his supporters, including his mother Ramonda (Bassett), spunky teenage sister Shuri (Wright) and old flame Nakia (Nyong'o).
Does it match up to the magic of other Marvel titles?
If Black Panther, directed with swagger by Coogler, is emblematic of things to come from the comic books pantheon then roll on 2018, because this frenetically edited odyssey of self-doubt and redemption is the big cat's whiskers.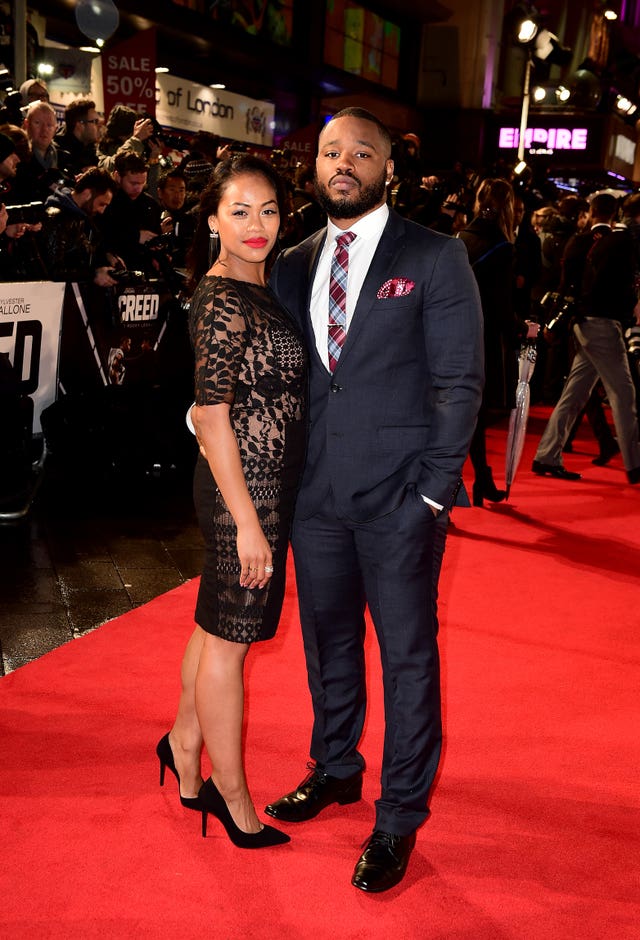 In some respects, this is identikit film-making from Marvel: prodigal sons tormented by the loss of powerful fathers, computer-generated characters trading bone-crunching blows in mid-air, a throwaway cameo for comic book maven Stan Lee and additional scenes concealed in end credits.
Genetic flaws aside, Coogler's slinky picture is barnstorming entertainment of the highest pedigree, which sinks its narrative claws into present-day racial tensions and gender inequality with relish.
Female characters are feisty, intelligent and refuse to sit demurely on the sidelines, while engaging yet flawed male counterparts have all the fun. As one proud warrior reminds her regal lover, the choice to rule as queen rests in her hands.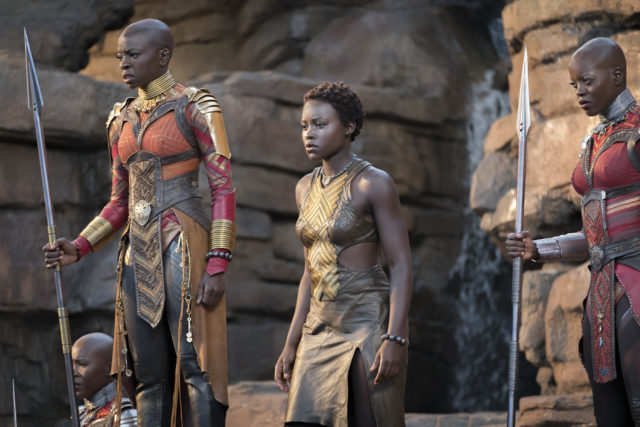 A predominantly black cast festooned with Oscar winners and nominees adds lustre to a lean script co-written by Joe Robert Cole, teasing out tender romance and bruising bloodline rivalries stained with tears of regret.
So, what is the final verdict?
Black Panther repeatedly flexes its impressive technical muscles.
Pulse-quickening skirmishes above and below Wakandan ground are choreographed at a furious pace, and a car chase through the night-time streets of Busan in South Korea employs slow motion acrobatics to dizzying effect.
Coogler's film purrs sweetly during quieter, contemplative moments too, as conflicted characters wrestle with moral obligations to share wealth and knowledge with less fortunate kin.
That blistering tug of war between self-preservation and philanthropy provides plentiful dramatic meat for the cast to sink their teeth into, exemplified by a torsional bond between Boseman and Jordan's embittered and idealistic rivals.
"The world's going to start over and I'm going to be on top," growls Killmonger.
Black Panther comes thrillingly close to joining him at the summit.
Rating: 8.5/10
The film is released in the UK and Ireland on February 13.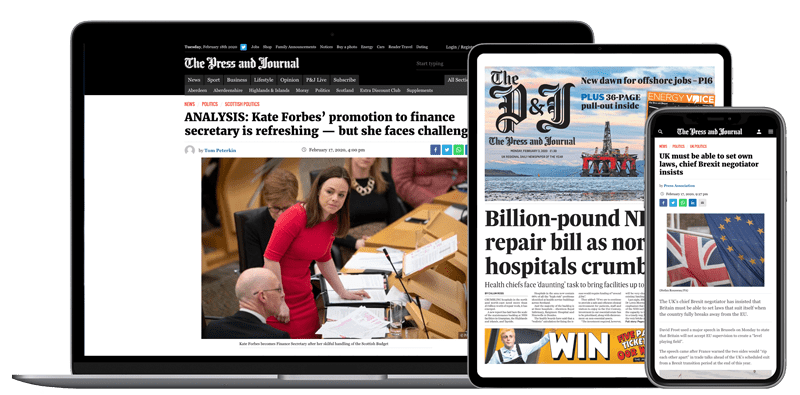 Help support quality local journalism … become a digital subscriber to The Press and Journal
For as little as £5.99 a month you can access all of our content, including Premium articles.
Subscribe