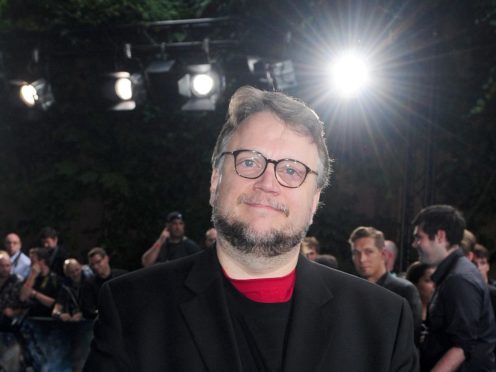 Oscar-nominated director Guillermo del Toro has said the downside of the Academy Awards is he will have to shed a few pounds to fit into his tuxedo.
The Mexican filmmaker's movie The Shape Of Water leads the nominations with 13 nods, including best picture, best director and best actress for British star Sally Hawkins.
Speaking ahead of the announcement, he told the Press Association: "I hope it happens, already the blessing we got in Venice (at the film festival) is beautiful.
"There is one negative aspect to it, I would need to lose weight because they don't make tuxedos in my size.
"It's either I get an Oscar or a nomination or I get Twinkies, either way it's a win-win situation."
Asked what he would prefer, he joked: "It depends on the time of the day.
"Sometimes my blood sugar is low and I go for a Twinkie."
The film stars Hawkins as a mute cleaning lady working in a government facility during the Cold War, who falls in love with a sea creature being held there.
Del Toro said the screenplay was inspired by films he watched as a child adding: "The first thing happened when I was six and I was watching Sunday TV in my hometown Guadalajara and I saw Creature From The Black Lagoon.
"Every Sunday they had monster movies and I saw something unique.
"I had seen King Kong, I had seen Frankenstein but this time was pure poetry, it was this creature swimming underneath Julie Adams with a white bathing suit and I was absolutely transfixed and I was hoping they would end up together and they didn't so I wanted to remedy that."
The director said Hawkins was a natural fit for the role, because he fell in love with her range as an actress.
He added: "She has the most beautiful, luminous face in movies today, for me.
"At the same time she is someone that you could find on the street, sitting on a bus going to work, she has a unique blending of everyday and magical in her."
He continued: "I think Sally is seriously unique as an actress, she makes everything real.
"People think is is about the actors looking a certain way or saying things but it's not, a really great actor listens and looks and Sally looks in a way that is magical, beautiful.
"She fell in love with the creature and you could see it in her eyes. She really loved it, as if it was a flesh-and-bone creature and that is a gift.
"One of the things I wanted to make clear in the movie is that you cannot talk about love because it's very insufficient, words are insufficient.
"You can sing about love and there is a scene in the movie in which she recuperates her voice and magically sings but it's all in her head.
"I think you know love by the eyes of the person looking at you, that's the only way."
The Shape Of Water is released in UK cinemas on February 14.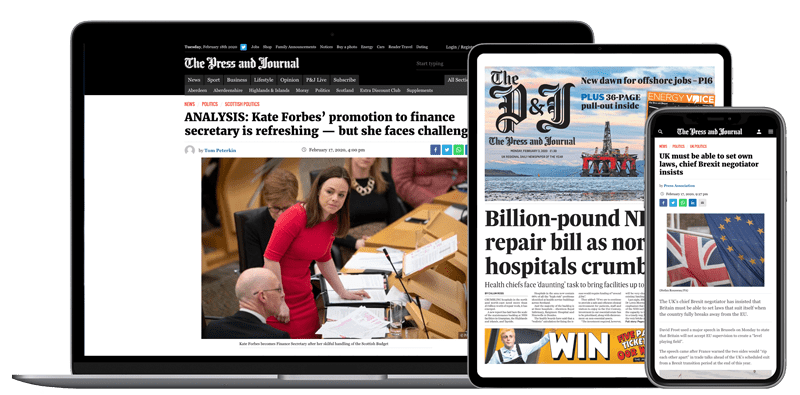 Help support quality local journalism … become a digital subscriber to The Press and Journal
For as little as £5.99 a month you can access all of our content, including Premium articles.
Subscribe