 Hollywood star Benedict Cumberbatch's latest role saw him briefly revisit his childhood as he narrated celebrated children's book The Tiger Who Came To Tea.
The British actor lent his voice alongside the book's writer and illustrator Judith Kerr, 94, in marking 50 years since the book was first published as they read to a group of children and their parents.
Flanked by a full-size tiger, the pair delighted around 150 youngsters on Tuesday with narrations of the work and another Kerr book, The Crocodile Under The Bed.
First published in 1968, The Tiger That Came To Tea concerns a young girl, Sophie, her mother, and a hungry tiger who interrupts their afternoon tea.
Cumberbatch said he had vague memories of the book being read to him as a child and now uses it as a bedtime story for his two sons, Christopher and Hal.
He told the audience: "It is something that has continued from generation to generation and it's now a wonderful thing to be passing it on."
Kerr wrote the book after coming up with the story to help get her young daughter to sleep.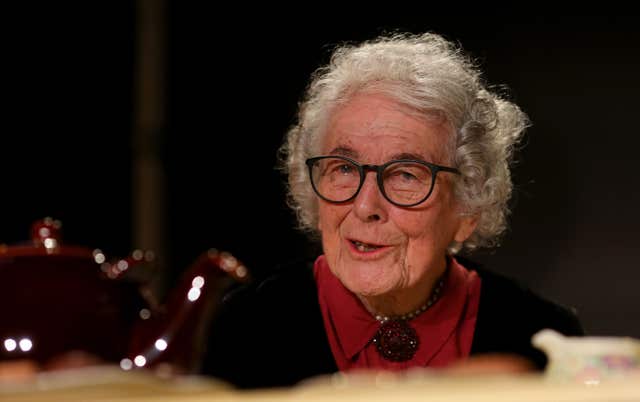 She told the Press Association: "It was a bedtime story I made up for my daughter and it didn't occur to me to do anything with it until about five years later when my children were both at school and I had time to work again.
"Because I told it so many times I still knew it word for word and so I thought I would make it into a picture book. It's the only picture book I've ever done where the whole story came first."
She said her daughter was "surprised that her mother got a book published", adding "so was her mother".
Asked how it felt for her work to transcend generations, Kerr said: "The thing that is really a great help is if you hang on long enough, I'm 94, and most people don't live that long and they don't live long enough to see another generation read their book so that was very lucky."
Cumberbatch led a rendition of Happy Birthday to mark the anniversary celebration which took place as part of the Storystock Festival in Battersea, south London.