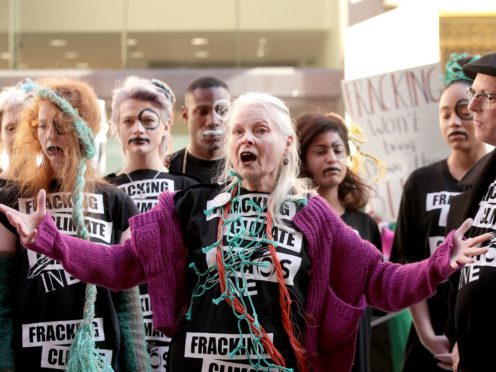 Fashion designer Dame Vivienne Westwood turned model in an anti-fracking protest against multinational chemical company Ineos.
She was snapped alongside models and activists on Thursday at the #INEOSVTHEPEOPLE catwalk presentation at the Gran Caffe in London, near the company's head office.
Dame Vivienne, 76, wore a campaign dress and carried a placard reading 'Frack off Ineos'.
She was joined by her son Joe Corre at the demonstration who told the Press Association they would continue to fight against fracking.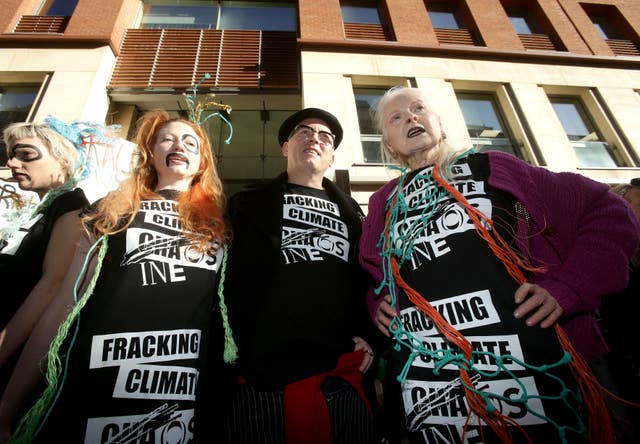 He labelled the government "hypocritical" over their declaration of war on plastic while supporting the fracking industry.