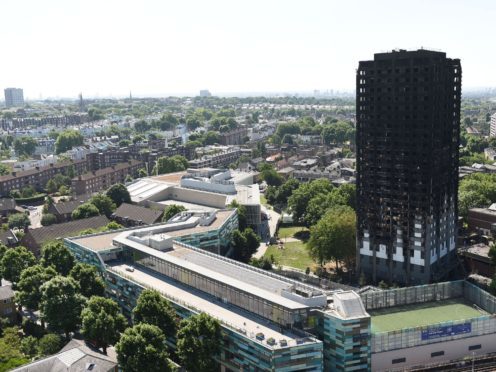 A petition calling on Theresa May to take action to build public trust in the Grenfell Tower Inquiry is expected to be debated by MPs after topping 100,000 signatures.
Backed by celebrities including Brit Award winners Stormzy and Adele, the petition calls for a diverse panel to be appointed to the probe amid diminishing confidence in current chairman Sir Martin Moore-Bick.
Stormzy, who used his performance at the Brits this week to take aim at the PM over the tragedy and asked fans to support the cause, tweeted "job done" after it reached the milestone.
Organisers Adel Chaoui, Karim Mussilhy and Sandra Ruiz, who were bereaved in the tragedy, said in a joint statement: "This week the public have shown they've not forgotten about Grenfell.
"Just as they supported us in the immediate aftermath of the fire, when local and national government response was lacking, they've backed us again – and demanded the voices of the survivors and bereaved are heard."
The request for additional panel members with decision-making powers was turned down in December by Mrs May, who feared the inquiry's work would be hindered by any overhaul.
However residents and survivors are concerned the inquiry top team lacks first-hand experience of culturally complex areas such as North Kensington.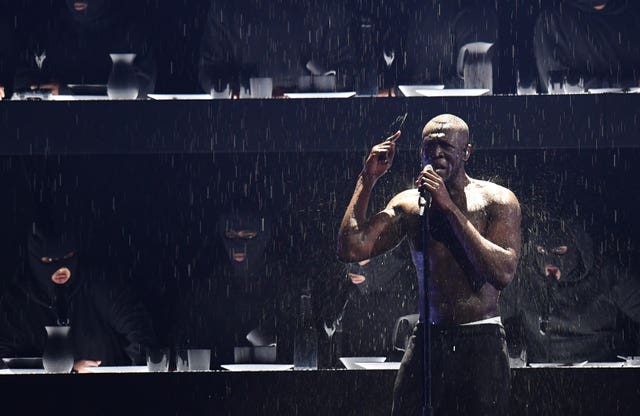 The petition's organisers said on Friday: "It's important for communities across the UK that the Grenfell Tower Fire Inquiry holds those responsible to account and tackles the causes and neglect that led up to the fire, so that no community is ignored in the way we were and that changes are made, so an avoidable tragedy like this never happens again.
"After speaking with Hillsborough families this week, Grenfell United are more determined than ever that this inquiry is set up in the best way to get truth and justice first time around – with an impartial, independent, decision making panel with the experience and expertise needed to sit alongside and assist Sir Martin Moore-Bick."
Any changes to the inquiry's top team could risk stalling the progress of Sir Martin, who is eager to publish an interim report into the causes of the blaze – which left 71 dead – later this year.
In December the Prime Minister defended the inquiry after Ms Ruiz, Mr Mussilhy and a teenage girl, who all lost loved ones in the blaze, joined former resident Nicholas Burton to deliver the petition to Number 10.
The Prime Minister has powers under the Inquiries Act 2005 to opt for a panel-led inquiry, rather than relying on one chairman.
On Thursday Downing Street insisted Mrs May was "absolutely committed" to supporting those affected by the fire after Stormzy delivered a politically-charged rap at Wednesday night's ceremony where he asked: "Yo Theresa May, where's the money for Grenfell?"
After passing the 100,000 signature mark, the online petition now has enough signatures to be considered for debate in Parliament.