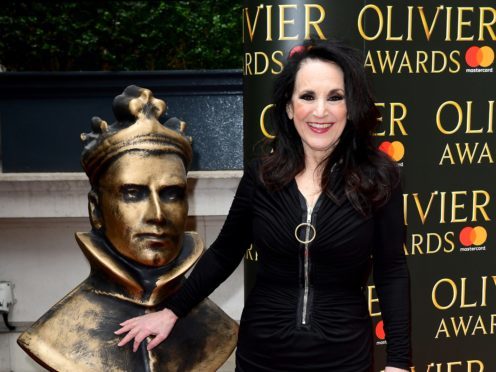 A "seismic shift" is taking place in the entertainment industry, actress Lesley Joseph has said.
The Birds Of A Feather star, who is nominated for an Olivier Award for her performance in Young Frankenstein, welcomed the decision that the Time's Up movement will be prevalent at the event.
Activists and representatives will be at the ceremony at the Royal Albert Hall and Time's Up pins will be handed out.
Joseph, who is nominated for best actress in a supporting role in a musical, said: "I think everybody is aware now that there is a seismic shift and women should be taken seriously and people in the workplace should be taken seriously.
"I think women are standing up for themselves and saying, 'OK, you might not pay us what we are worth but that will change and is changing', and I think as people negotiate new contracts that is going to change and why shouldn't it?
"The person who fronts a show, be it man or woman, is doing the same job. Why should a man be paid more?
"What is wonderful about Young Frankenstein, too, is we have got an awful lot of women on the crew who really work hard and are appreciated for it. It's about time there was a rethinking of how the industry works."
Speaking about her first Olivier nomination, the 72-year-old said: "I feel amazing, honestly.
"The last two years have been amazing. The year before I did Strictly, and I did Birds (Of A Feather) and I did all sorts of wonderful things, I did Annie, and I thought at that time, 'Gosh, how do I top this year?', and then I got the call to meet Mel Brooks to talk about doing Young Frankenstein.
"Suddenly, to get an Olivier nomination, I've never been awarded anything, I've never been up for an award, not personally. Birds has, but not me, Lesley Joseph, so at my time of life I'm thrilled."
She added: "If nothing happens after this, if I never work again I've achieved something. It's glorious.
"And to be back in the West End, it's just a great feeling. When my agent first rang me and said, 'You've been nominated for an award', I burst into tears.
"Honestly it is crazy, really, but I suppose it's the first time in my life somebody has actually said, 'Yeah, we take your work seriously on stage', because I've worked an awful lot on stage but I think with Dorien Green (her character in Birds Of A Feather) for 25 years, since 1989, that sort of has dominated my career, and I think what has happened is this has sort of given me back a bit of sanity with regards to stage work."
The Olivier Awards will be hosted by Catherine Tate on April 8.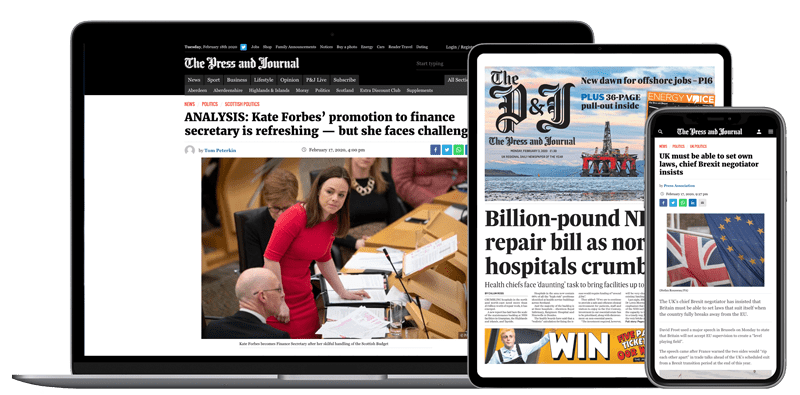 Help support quality local journalism … become a digital subscriber to The Press and Journal
For as little as £5.99 a month you can access all of our content, including Premium articles.
Subscribe