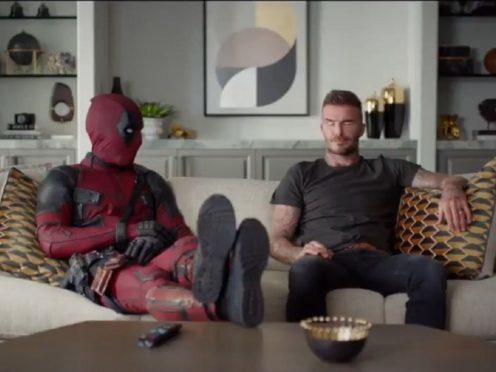 David Beckham has received an apology from Deadpool after the superhero made fun of his speaking voice.
In a clip shared by the film's star Ryan Reynolds, Beckham can be seen watching a scene from the first Deadpool film on repeat in which Reynolds jokes that the footballer sounds like he has consumed a can of helium.
As Beckham stews over the scene, he receives a text message from the comic book character asking for forgiveness.
Deadpool then appears at his front door to apologise with a glass of milk and cookies only to have the door slammed in his face.
He later tries a bunch of helium balloons and asks in high-pitched voice, "Too soon?"
He later brings a mariachi band to serenade Beckham but the only thing that works is tickets to a football game.
Deadpool tells Beckham: "I can't wait to not watch Italy play the Netherlands", to which Beckham replies: "I can't stay mad at you."
The pair then embrace in a "healing hug" when Deadpool tells him: "Finally, that feels so good, you smell amazing, like cinnamon and man hug. Let's never let go."
Beckham also claims that he does not know what Deadpool is apologising for but tells him there is "a list" and reels off a barrage of Reynolds' less successful projects, saying: "Green Lantern, R.I.P.D, Self/less, Blade: Trinity, Boltneck."
Alongside the video, Reynolds tweeted: "Little known fact: Canadians are born with a black belt in apology."
Deadpool 2 is released in UK cinemas on May 15.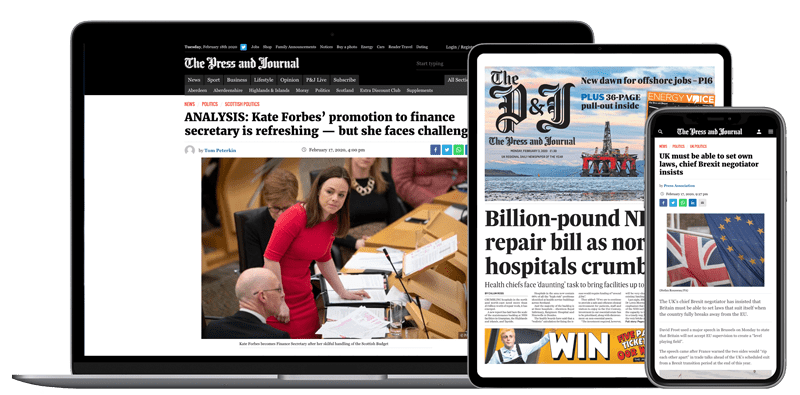 Help support quality local journalism … become a digital subscriber to The Press and Journal
For as little as £5.99 a month you can access all of our content, including Premium articles.
Subscribe