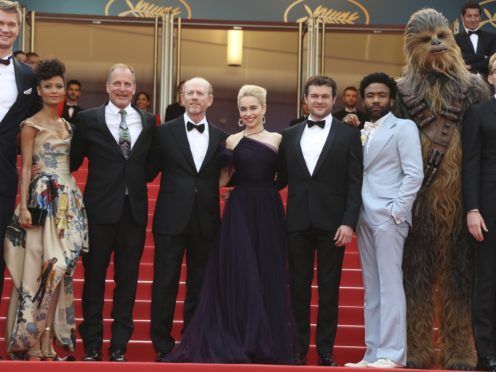 The Cannes Film Festival was attended by perhaps one of its furriest ever guests at the premiere of Solo: A Star Wars Story – Chewbacca.
A person dressed as the fuzzy Wookiee character joined the film's director Ron Howard and its stars Thandie Newton, Alden Ehrenreich, Emilia Clarke, Donald Glover, Woody Harrelson, Paul Bettany and Joonas Suotamo on the red carpet on Tuesday evening.
Also lining the red carpet at Cannes's Palais des Festivals were Stormtroopers, adding a further sci-fi touch to proceedings.
Finnish actor Suotamo plays the role of Chewbacca in the films, but for the premiere he donned a tuxedo and let somebody else wear the costume.
Earlier in the day, Howard – wearing a hat that read "A long time ago in a galaxy far, far away" – introduced the cast ahead of the premiere, with Chewbacca present for a photo call.
Solo is the third Star Wars film to appear at Cannes, following Attack of the Clones in 2002 and Revenge of the Sith in 2005.
The film is a prequel about a young Han Solo, who was played by Harrison Ford in the original films.
Ehrenreich, best known for his role in Hail, Caesar!, will star as the title character, while Game Of Thrones star Clarke will play a character called Qi'ra.
Solo: A Stars Wars Story will be released in UK cinemas on May 25.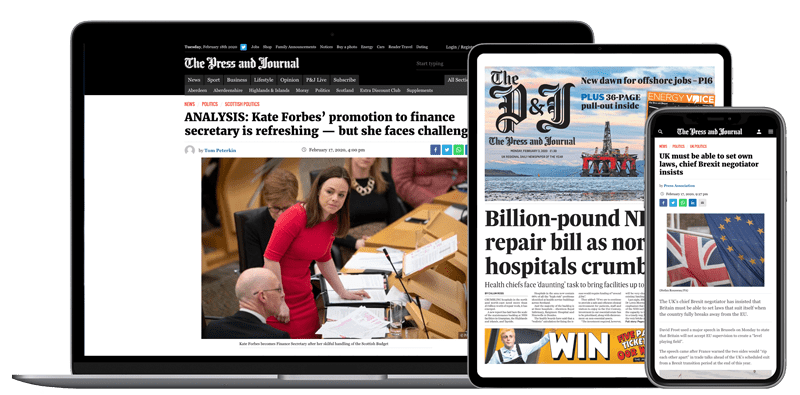 Help support quality local journalism … become a digital subscriber to The Press and Journal
For as little as £5.99 a month you can access all of our content, including Premium articles.
Subscribe