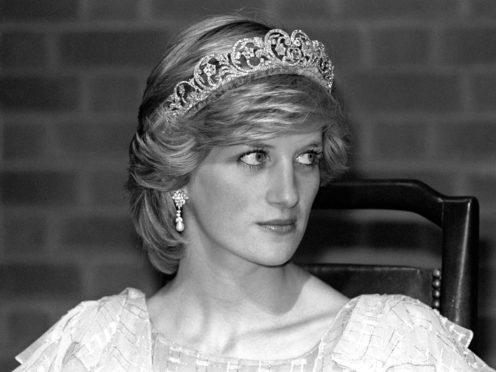 A handwritten letter from Diana, Princess of Wales in which she jokes about earning a medal for turning 30 has sold at auction for 2,471 dollars (£1,847).
In the note, written on paper with the Kensington Palace letterhead and dated July 2 1990, Diana thanked fashion designer Bruce Oldfield and his business partner Anita Richardson for a jersey they had sent her for her 29th birthday.
The letter was signed off with a smiley face and a kiss. Oldfield often dressed Diana in the 1980s.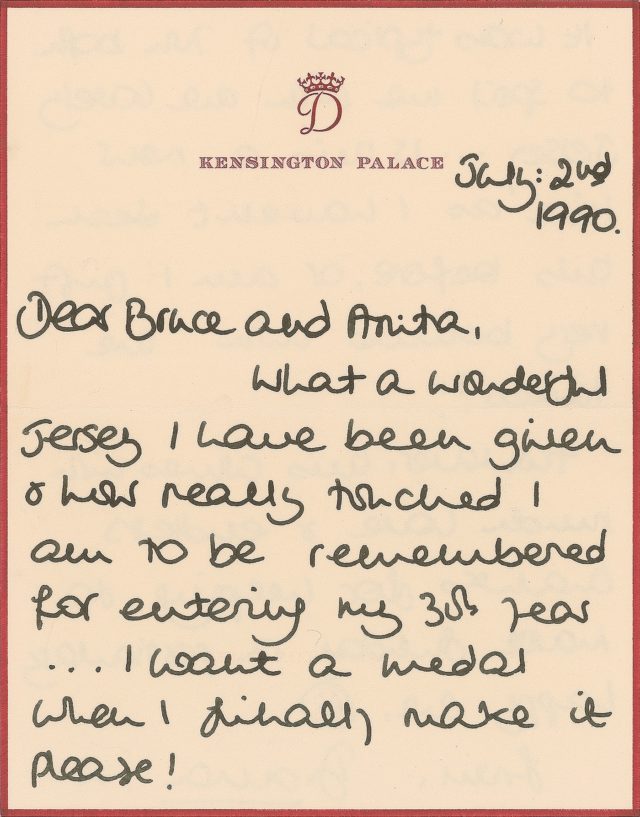 Also sold at the auction, held by Boston-based R & R Auction Company, were three Christmas cards sent out by Charles and Diana featuring intimate family portraits of the couple and the Duke of Cambridge and the Duke of Sussex.
The three Christmas cards sold for a combined 2,317 dollars (£1,732).
Diana's letter to Oldfield and Richardson reads: "What a wonderful Jersey I have been given & how really touched I am to be remembered for entering my 30th year… I want a medal when I finally make it please!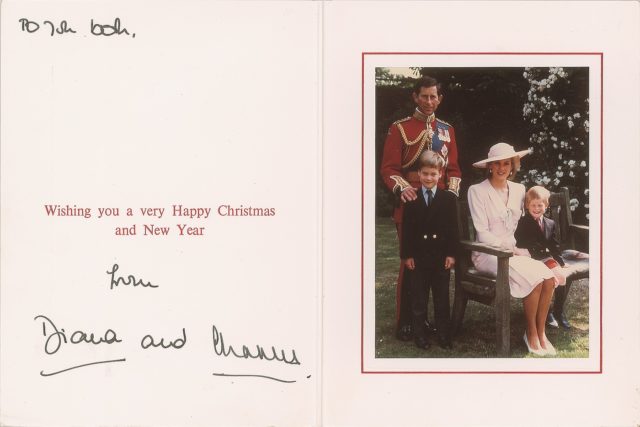 "It was typical of you both to spoil me with one lovely Jersey… is this a new line as I haven't seen this before, or am I just very behind with the times?!
"However, this comes with much love & endless thanks for helping to make Sunday a positively happy one."
Bobby Livingston, executive vice president at R & R Auction Company, said: "Princess Diana's handwriting had a beautiful flourish, and her letters – a caring and loving tone.
"I think it was her open and engaging quality that made her so relatable."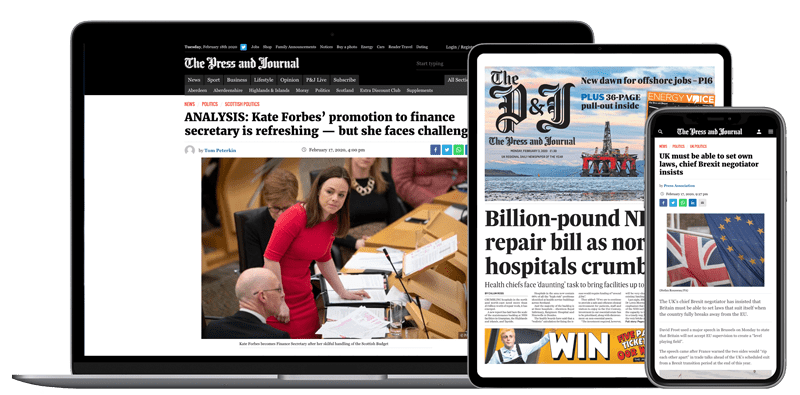 Help support quality local journalism … become a digital subscriber to The Press and Journal
For as little as £5.99 a month you can access all of our content, including Premium articles.
Subscribe