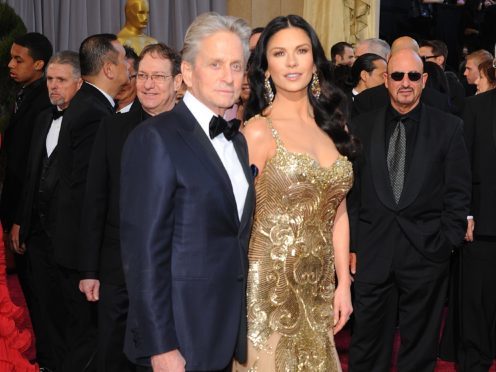 Michael Douglas has said acting roles for "ladies at a certain age" become "much more difficult" as he praised his wife Catherine Zeta-Jones' business ventures.
Speaking to E! News, the veteran actor, 73, revealed Zeta-Jones, 48, had begun to extend her interests beyond entertainment.
He said: "She's branching out in a couple other areas. She's got a whole branding line of Casa Zeta-Jones and she's on QVC and she's an entrepreneur and I totally support her.
"The acting roles, particularly for ladies at a certain age, become much more difficult. This is something where you can actually control your life so she really enjoys it."
Douglas and Zeta-Jones married in 2000 and share two children – Dylan, 17, and 15-year-old Carys.
Earlier this month, Swansea-born Zeta-Jones said she was no longer willing to apologise for her money, fame or good looks.
Speaking to the Daily Mirror, Zeta-Jones said she was too busy focusing on her work to apologise for her success.
She told the newspaper: "One thing I'm not is humble any more. I'm sick of being humble. I really am. 'So sorry I'm rich, so sorry I'm married to a movie star, so sorry I'm not so bad looking.'
"No sorrys. Enough. All that is important to me now is my work.
"That's what I love and the rest of my life is a joy because I've got two beautiful kids and a healthy, happy husband. It's all good, and I'm not going to be humble for that either."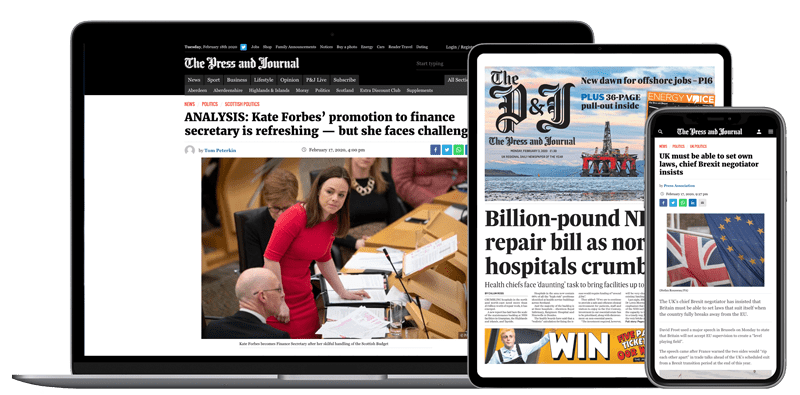 Help support quality local journalism … become a digital subscriber to The Press and Journal
For as little as £5.99 a month you can access all of our content, including Premium articles.
Subscribe