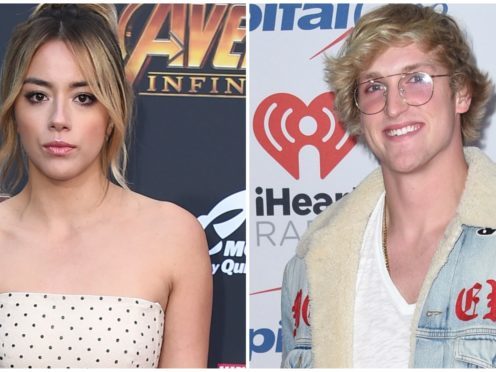 Actress Chloe Bennet has defended her new romance with controversial YouTube star Logan Paul, who she has described as one of her best friends.
The Marvel's Agents Of S.H.I.E.L.D. star had been rumoured to be dating Paul after they were seen kissing in a clip on Instagram.
Following these reports, she responded to a Twitter user, who asked her: "Hey @chloebennet I'm seeing rumors you are dating l*gan p*ul? just wondering why you would do that."
Bennet, 26, wrote back: "Cause he's kind, creative, funny, vibrantly curious about life, weird as f*** in all the best ways, a big dork, and he's one of my best friends.
"It doesn't make sense to a lot of people, but it doesn't have too. He's changed my life for the better and I've done the same for him."
Her confirmation of their relationship sparked a Twitter moment, to which Paul himself responded to.
He tweeted: "Hold on one second now. i haven't confirmed anything. but. if i had the chance to date this so called 'Chloe' girl, i would be an extremely lucky young man."
In December last year, 23-year-old Paul – who is also an actor, screenwriter and white-collar boxer – sparked controversy when he posted a video showing what appeared to be a Japanese suicide victim.
Paul, who has more than 17.5 million subscribers to his YouTube channel, posted the video from Aokigahara forest near Mount Fuji in Japan, a site known for suicides, which appeared to show a body hanging from a tree and caused outrage online.
He later said he will now "think twice… maybe three times" about what he posts, after taking a break from the site.