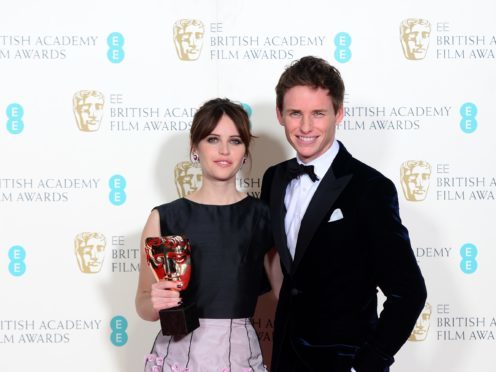 The first glimpse of the on-screen reunion of actors Eddie Redmayne and Felicity Jones in forthcoming film The Aeronauts has been revealed.
Set in 1862, the period drama sees the pair play wealthy young widow Amelia Wren and scientist James Glaisher, who undertake a hot air balloon expedition to fly higher than anyone in history.
In a screenshot released by Amazon Studios the duo are seen in character taking in a countryside view from the in-flight balloon.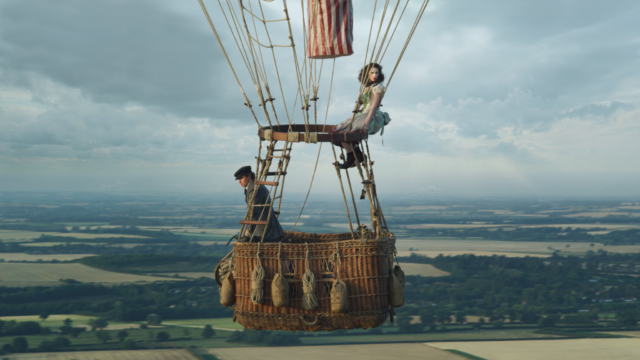 Redmayne, 36, and Jones, 34, previously earned Oscar nominations for their performances in 2014 romantic drama The Theory Of Everything.
Redmayne's portrayal of late physicist Professor Stephen Hawking won him the Academy Award for best actor.
In the newly released image, Jones is seen perching above the balloon's basket close to its burners. Redmayne, who sports a black cap and grey coat, is peering over the side of the basket.
One of the producers working on The Aeronauts, Todd Lieberman, praised the duo for taking to the skies themselves for the scene.
Lieberman said: "A top priority for us on The Aeronauts is authenticity. With that in mind, we intend to do as much balloon filming in the sky as the weather will allow.
"This image was taken after we launched Felicity and Eddie 2,000 feet in the air, performing their scripted scene, while a helicopter captured it all.
"We're fortunate that Felicity and Eddie have the nerve to do these stunts themselves as it authenticates our entire approach."
Also set to appear in the film are fellow Oscar nominee Sir Tom Courtenay (The Dresser, 45 Years), Bafta-nominated Last Tango In Halifax actress Anne Reid and Bafta winner Rebecca Front from The Thick Of It.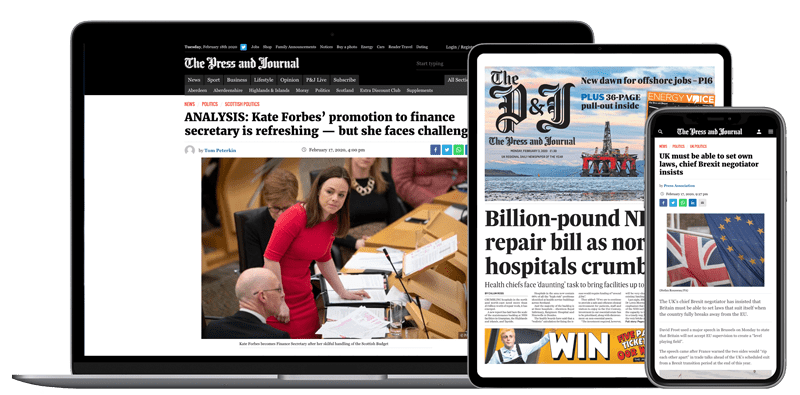 Help support quality local journalism … become a digital subscriber to The Press and Journal
For as little as £5.99 a month you can access all of our content, including Premium articles.
Subscribe