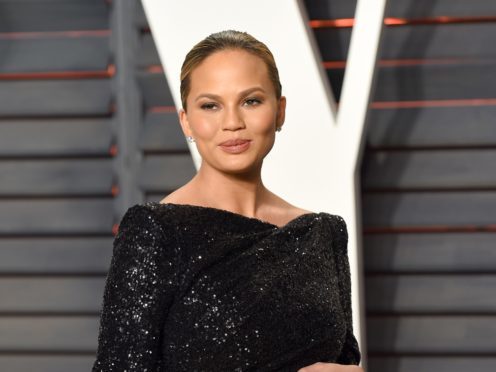 Chrissy Teigen shared a sweet picture of her daughter Luna's first week at school.
The actress and TV presenter, 32, shared a picture with her 19.8 million Instagram followers showing two-year-old Luna wearing a backpack and looking at a book.
In her caption she revealed it was a family photo album she had made so the child could look at it in case she was upset at school.
Teigen wrote: "First week of school they had us make a little family photo album she can look at when she's sad or upset. she loves it. my heart ksosksodododosksidojsjskodmskzh."
Singer Mariah Carey commented on the post, writing, "so cute!!!" with a heart emoji. Teigen replied: "O M F G MY QUEEN."
Teigen also shared a video of Luna, who revealed she pushed a boy while at school.
Her mother asked her what she did during the day, to which the child replied: "I pushed a boy."
Teigen is married to the singer John Legend, 39, and the couple also share a son, Miles Theodore, who was born in May.
The family was recently caught up in an earthquake during a holiday to the Indonesian island of Bali.
Teigen posted a series of brief updates on her Twitter profile after the US Geological Survey announced a magnitude-seven quake struck Lombok island, which lies about 25 miles east of Bali, on August 5.