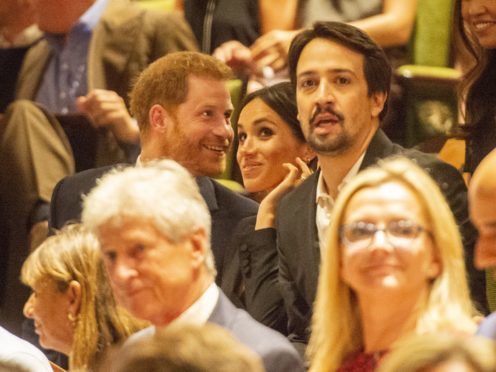 The Duke of Sussex joked about playing his ancestor King George III in Hamilton, the hip-hop musical that mocks the British monarchy during the founding of modern-day America.
Harry was joined by the Duchess of Sussex and the show's creator Lin-Manuel Miranda on Wednesday for a performance of the hit play to raise money for the duke's HIV charity, Sentebale.
Ahead of the show, Miranda said it would be "fun and surreal" to see Harry and Meghan watch the extravagant, pompous king character during the biography of US founding father Alexander Hamilton.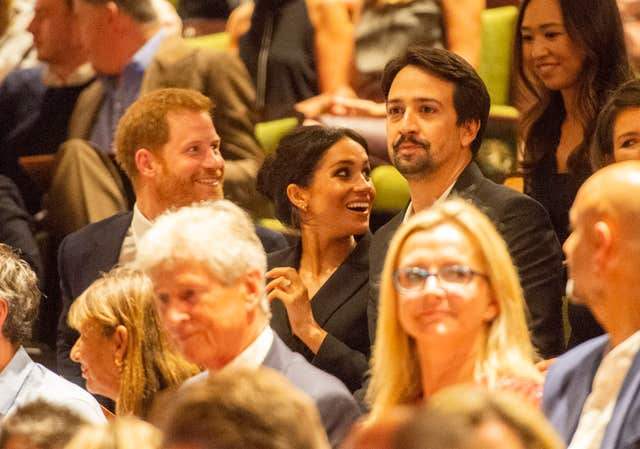 Miranda, joined by Harry on stage after the performance, told the audience he envisioned the character during his honeymoon, adding: "Smash cut to 2018 I'm sitting next to his sixth-great grandson. Ladies and gentlemen, the Duke of Sussex."
Harry broke into mock-song, crooning: "You say…" before cutting himself off. "You did try, but I said no," he said to Miranda.
Miranda, after meeting the duke for the first time that evening, told reporters "you don't often get a direct descendent" to watch the show set in the 18th century.
"The prince's sixth-great-grandfather is a character so that'll be fun and surreal for all of us," he said.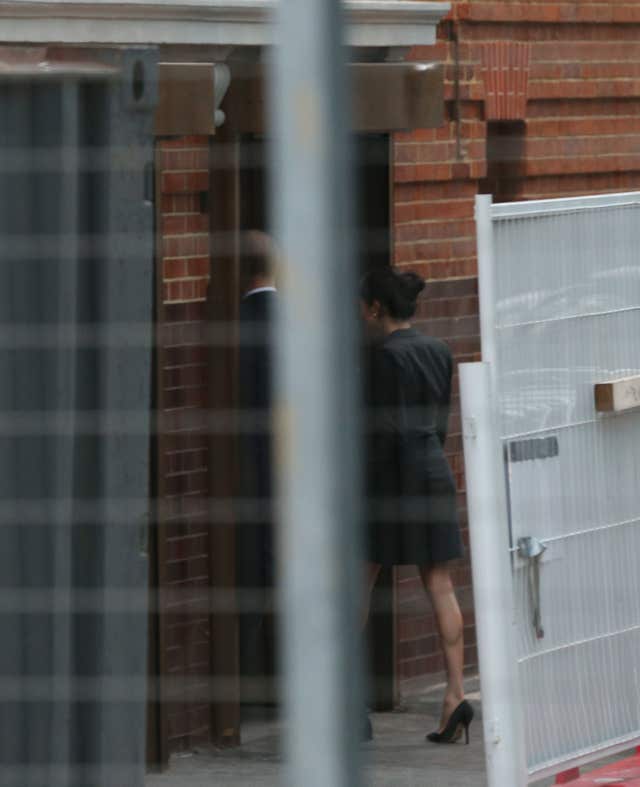 Harry and Meghan sat among the audience in the royal circle in London's Victoria Palace Theatre during the show.
But after the public had left they went onstage to share their appreciation for the performance with the cast, including the man who played the king.
Meghan told actors the energy on the night was "palpable", adding: "It was so engaging, every moment of it."
Harry said: "That was absolutely incredible."
Both had already seen the show, but were hosting the gala performance for Sentebale, which Harry founded with Prince Seeiso of Lesotho after the duke's gap year there.
Nearly £300,000 was said to have been raised through ticket sales and donations for the charity that works to improve prospects for children and young people affected by HIV in southern Africa.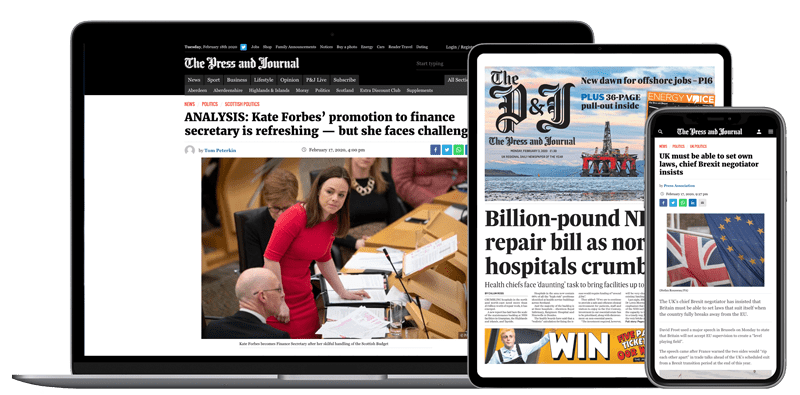 Help support quality local journalism … become a digital subscriber to The Press and Journal
For as little as £5.99 a month you can access all of our content, including Premium articles.
Subscribe