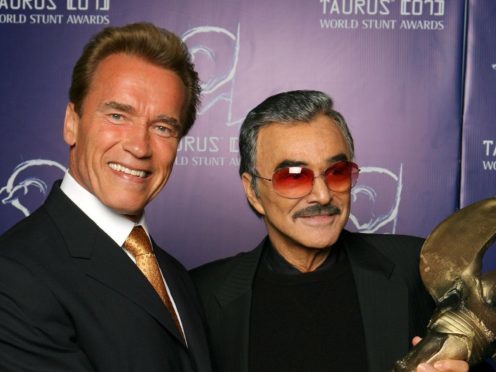 Some of Hollywood's biggest stars have paid tribute to actor Burt Reynolds, who has died at the age of 82 after suffering a heart attack.
During the 1970s, Reynolds was one of the biggest box office draws in the world, starring in hit films including The Longest Yard, Smokey And The Bandit and Semi-Tough.
Hollywood star Mark Wahlberg, Reynolds's co-star in 1997 film Boogie Nights for which he earned a best supporting actor Oscar nomination, shared a picture of them together on the movie's set.
Wahlberg wrote: "Rest in peace to a legend and a friend. #BurtReynolds."
Arnold Schwarzenegger called Reynolds one of his heroes and praised his transition from a college American football player to acting.
The former governor of California wrote: "He was a trailblazer. He showed the way to transition from being an athlete to being the highest paid actor, and he always inspired me.
"He also had a great sense of humor – check out his Tonight Show clips. My thoughts are with his family."
Wesley Snipes referenced a line from Smokey And The Bandit in an online tribute to Reynolds.
Snipes tweeted: "I will never forget our dinners, laughs and gems you dropped.
"Meeting you was one of the greater joys of my adult life and artistic career. You were the 'Man' then, now and forever in my book.
"10-4 Bandit, you've got nothing but open road now – love, WS. the Student."
US filmmaker Kevin Smith wrote: "As THE movie star of my childhood, the Bandit stole our hearts for decades.
"I always loved how Burt Reynolds worked with his friends as often as he could and then showcased the fun of movie-making in the end credits of his flicks.
"He was true American icon. Hate to see him go."
US comedian and TV presenter Steve Harvey tweeted a framed photograph of himself with Reynolds.
Harvey wrote: "Very sad to hearing about the passing of Burt Reynolds. He was a great actor, a philanthropist and a pioneer of the cool mustache. Thank you, Burt. You will be missed."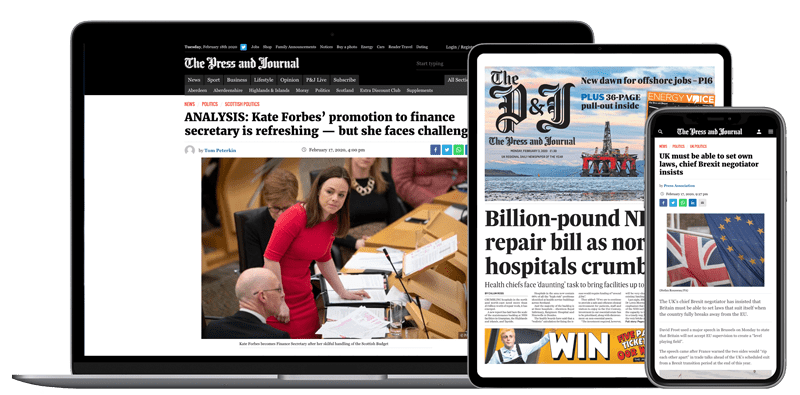 Help support quality local journalism … become a digital subscriber to The Press and Journal
For as little as £5.99 a month you can access all of our content, including Premium articles.
Subscribe