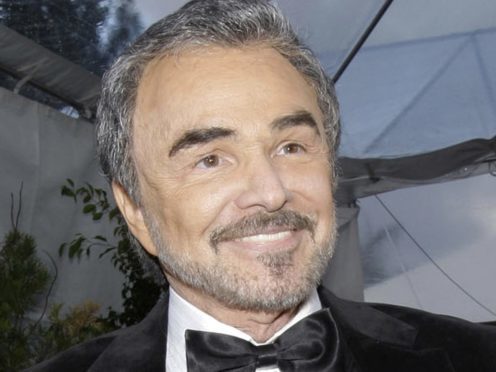 Burt Reynolds, who was known for starring in films such as Deliverance, Smokey And The Bandit and Boogie Nights, has died at the age of 82.
During the 1970s Reynolds was one of the biggest box office draws in the world, appearing in a string of action comedy blockbusters which often featured car chases.
The actor was born in Lansing, Michigan, on February 11 1936 to Burton and Fern Reynolds.
At the onset of the Second World War, Reynolds' father was drafted into the US army.
The family moved with him to a military base in Missouri before he served in Europe.
Following the war's conclusion, the Reynolds family relocated to Riviera Beach, Florida, where Burton served as chief of police.
Reynolds was a talented American football player and received multiple college scholarship offers after playing at state level.
After graduating from high school he attended Florida State University, where he played as the college team's fullback.
Reynolds' abilities on the field were diminished by injuries he suffered in a game and a subsequent car accident, leading him to turn his back on a football career.
He remained a lifelong fan of the sport and was minor owner of the USFL team Tampa Bay Bandits during the 1980s.
Reynolds considered following his father into the police force, but after taking English classes he was cast in a play called Outward Bound written by his tutor. Reynolds' performance won him the 1956 Florida State Drama Award.
The award earned Reynolds a summer scholarship at a theatre in New York, where he appeared in a production of Mr Roberts that starred Charlton Heston.
Reynolds began acting on television in the late 1950s while holding down day jobs including as a lorry driver and a waiter.
He made his film debut in 1961 drama Angel Baby. After appearing in the titular role in the spaghetti western Navajo Joe, Reynolds landed the lead role in TV police drama series Dan August.
He turned down the role of James Bond in 1970 when George Lazenby quit following On Her Majesty's Secret Service, saying an American could not play the character.
He later admitted he regretted the decision.
Reynolds' breakout role came in the Oscar-nominated film Deliverance in 1972.
He starred alongside Jon Voight as one of four city men who come across some brutal locals while on a trip in the Georgia countryside.
The film became known for the famous "Dueling Banjos" scene.
Around the release of Deliverance, Reynolds gained notoriety for appearing scantily clad in an edition of Cosmopolitan magazine.
He went on to appear in a string of blockbuster films that made him a household name, including White Lightning (1973), The Man Who Loved Cat Dancing (also 1973), and Smokey And The Bandit (1977), plus its two sequels.
During the making of the latter trilogy, Reynolds became romantically involved with co-star Sally Field.
Reynolds made his directorial debut with Gator in 1976, the sequel to White Lightning.
He released an album called Ask Me What I Am in 1973 and sang alongside country music star Dolly Parton in 1983 film The Best Little Whorehouse In Texas.
Reynolds reportedly turned down the roles of Han Solo in Star Wars and John McClane in Die Hard, later saying he was more interested in enjoying himself than pushing himself as an actor.
In his 2015 memoir But Enough About Me, he said: "I didn't open myself to new writers or risky parts because I wasn't interested in challenging myself as an actor. I was interested in having a good time.
"As a result, I missed a lot of opportunities to show I could play serious roles. By the time I finally woke up and tried to get it right, nobody would give me a chance."
Reynolds' career earned Razzie Award nominations after a series of commercial and critical flops in the 1980s and 1990s.
Reynolds' extravagant lifestyle and dwindling career led him to file for bankruptcy in 1996.
He got his career back on track when he appeared in Paul Thomas Anderson's Boogie Nights in 1997, alongside Mark Wahlberg.
His performance as adult film director Jack Horner earned Reynolds a best supporting actor Oscar nomination.
He went on to appear in films including Without A Paddle in 2004 and a remake of his 1974 sport comedy The Longest Yard starring Adam Sandler the following year.
Reynolds was married twice, first to British actress Judy Carne from 1963 to 1965, and then to Golden Globe nominee Loni Anderson from 1988 to 1993.
He and Anderson adopted a son called Quinton.
The actor had struggled with health issues in recent years and underwent major heart surgery in February 2010.
In January 2016 he was taken to hospital in Florida with a serious case of flu.
Reynolds had been set to appear in the Quentin Tarantino film Once Upon A Time In Hollywood but died before filming for his scenes began.
In a statement to the Press Association, a spokesman for Reynolds said the star died in hospital in Jupiter, Florida, on Thursday morning after suffering a heart attack.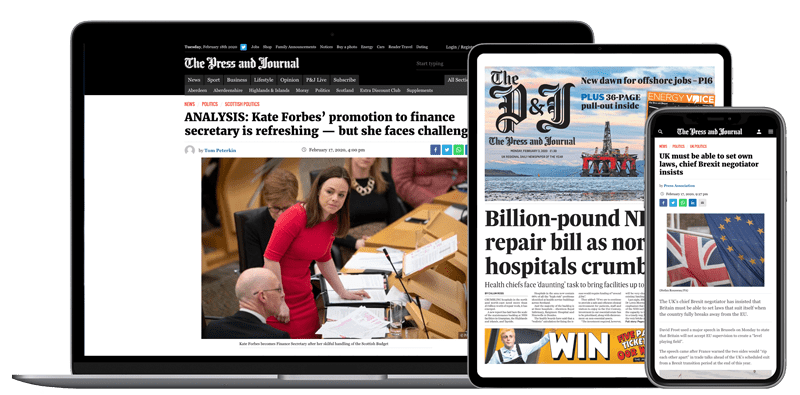 Help support quality local journalism … become a digital subscriber to The Press and Journal
For as little as £5.99 a month you can access all of our content, including Premium articles.
Subscribe