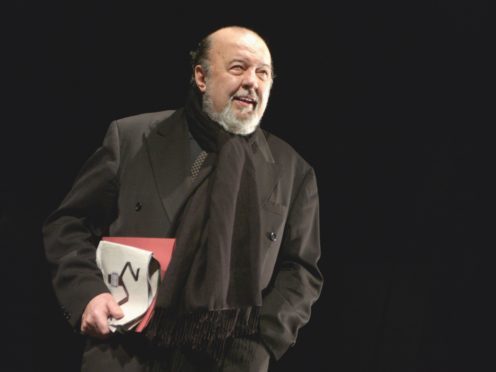 Leading lights of British theatre have gathered to celebrate the life of director Sir Peter Hall.
In a service at Westminster Abbey, the "visionary" force behind the Royal Shakespeare Company was hailed as the "great impresario and director of the age".
On September 11, a year on from the prolific director's death at 86, figures from the world of theatre paid tribute to their friend and inspiration in the shadow of marble memorials to William Shakespeare and David Garrick.
Dame Judi Dench, David Suchet, and Vanessa Redgrave were among those offering orations to Sir Peter and his formidable talents.
Sir Kenneth Branagh, Stephen Fry, and Ralph Fiennes also joined the packed aisles of the abbey to hear tributes to the director.
First forging a reputation with a groundbreaking production of Samuel Beckett's absurdist play Waiting for Godot, Sir Peter was deeply involved in British theatre for half a century.
Long-time friend and fellow director Sir Trevor Nunn, quoting the words of Shakespeare's Hamlet, said from the pulpit: "This loss to the world of theatre, and indeed to the world, is immeasurable.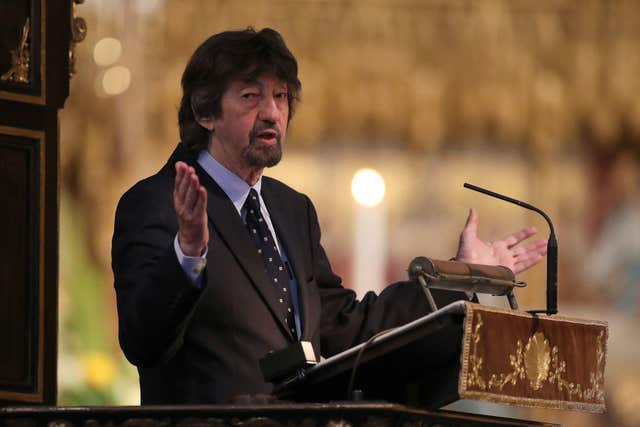 "He was a man, take him for all in all, I shall not look upon his like again."
Sir Trevor described the moment he first encountered Sir Peter at Cambridge, saying: "From that moment on I was ready to follow that man to the North Pole, to the dark side of the moon. I had experienced the Peter Hall effect."
Sir Peter would lead many fellow creatives in his distinguished career, rising to prominence with the UK premiere of Waiting for Godot in 1955, he went on to found and direct the Royal Shakespeare Company in 1960, and became director of the National Theatre in 1973.
In addition, Sir Peter oversaw the artistic direction of the Glyndebourne Festival Opera, engaging his love his music, which was reciprocated by performances by the London Philharmonic Orchestra at the Westminster Abbey memorial service.
Sir Trevor added during the service: "The three most important performance companies in the land, led by the same person – 'how infinite in faculties'. And when he called action, 'how like an angel'."
In addition, the director also founded the Peter Hall Company.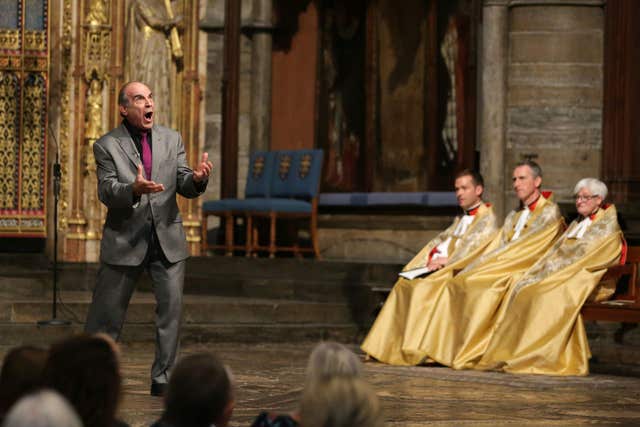 Stalwart of the British stage Dame Judi offered praise to Sir Peter with a speech from Anthony and Cleopatra, and Suchet performed a speech from Amadeus, which became an Oscar-winning motion picture.
Redgrave offered an impassioned reading from Corinthians.
Sir Peter's commitment to championing theatre and opera – he directed 30 operas – was lauded by his assembled friends and colleagues. He was a perennial campaigner for state funding for the arts.
Award-winning playwright Sir David Hare spoke on behalf of the assembled theatrical talents, saying: "The best way we have to honour his memory, is try and give as much as he gave."
Sir Peter was married four times. In order of age, his six children offered prayers in celebration of his talents, and also to his "characteristic twinkle and his undeniable humanity".
During the service, his family was hailed as "the greatest of his ensembles".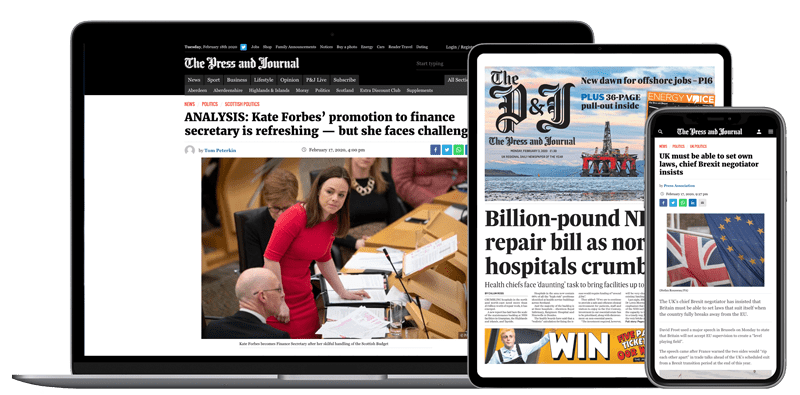 Help support quality local journalism … become a digital subscriber to The Press and Journal
For as little as £5.99 a month you can access all of our content, including Premium articles.
Subscribe