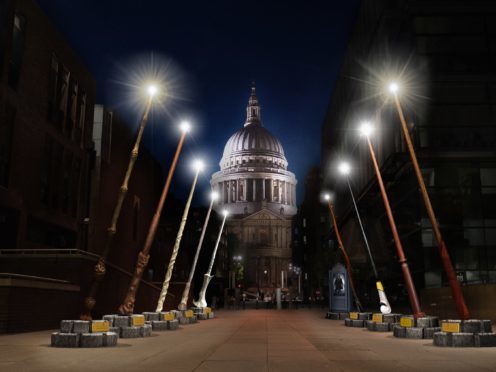 A walkway in London will be given a Wizarding World makeover as nine giant wands will be installed to highlight JK Rowling's children's charity Lumos.
The 15ft tall wands, which bring to life those belonging to characters in Rowling's Harry Potter and Fantastic Beasts films, will illuminate the walkway between Millennium Bridge and St Paul's Cathedral, Peter's Hill, from next month.
The installation is called Fantastic Beasts: Wizarding World Supports London, and has been created in association with Lumos as part of the City of London Arts Initiative for public art.
Lumos, named after the light-giving spell in Rowling's Harry Potter books, was launched by the author to end the institutionalisation of children around the world.
The large wands will be positioned along the popular pathway from October 18 until November 12, and will light up the area every night at 6.45pm.
The unique installation comes ahead of the November 16 release of Fantastic Beasts: The Crimes Of Grindelwald, the second film in the Harry Potter spin-off franchise, starring Eddie Redmayne, Jude Law and Johnny Depp.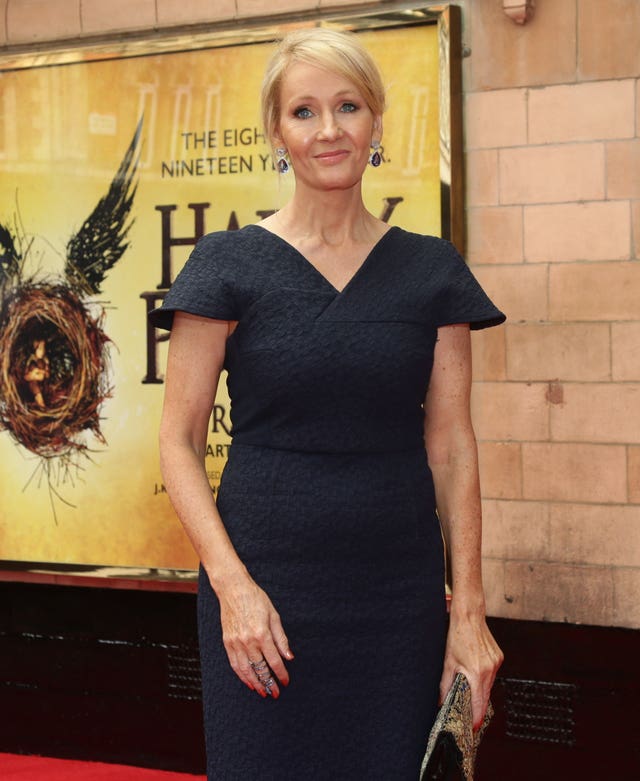 Josh Berger, president and managing director of Warner Bros Entertainment UK, Eire & Spain, and president of Harry Potter global franchise development, said: "We are thrilled to partner with Lumos on this landmark installation, which is sure to delight fans and the tens of thousands of commuters and tourists passing through Peter's Hill each day.
"London has played a huge role in the on-screen legacy of the Wizarding World, from King's Cross Station to Millennium Bridge, not to mention the nearby Warner Bros Studios Leavesden – which has housed countless iconic sets across all 10 films and nearly two decades – providing a major boost to the UK film industry."
Mr Berger added that the initiative "is emblematic of this unique relationship, celebrating the magic of Harry Potter and Fantastic Beasts here in London while raising awareness for the vital work being done by Lumos on behalf of some of the world's most vulnerable children".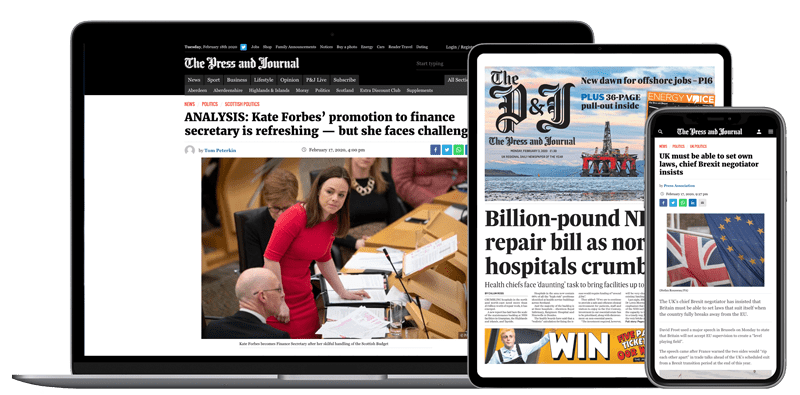 Help support quality local journalism … become a digital subscriber to The Press and Journal
For as little as £5.99 a month you can access all of our content, including Premium articles.
Subscribe