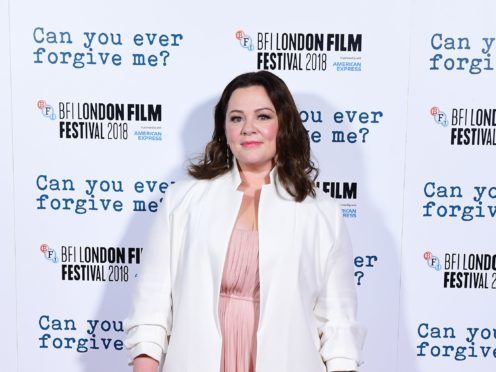 Melissa McCarthy has said she would like to see roles for women that represent the complexity of her and her friends.
The Bridesmaids and Gilmore Girls star plays forger Lee Israel in Can You Ever Forgive Me? about a celebrity biographer who eventually resorted to forging letters purporting to be written by Dorothy Parker and Noel Coward.
Arriving at the premiere of the movie at the BFI London Film Festival, she told the Press Association: "Lee is prickly and aggressive but who is to say what is conventional?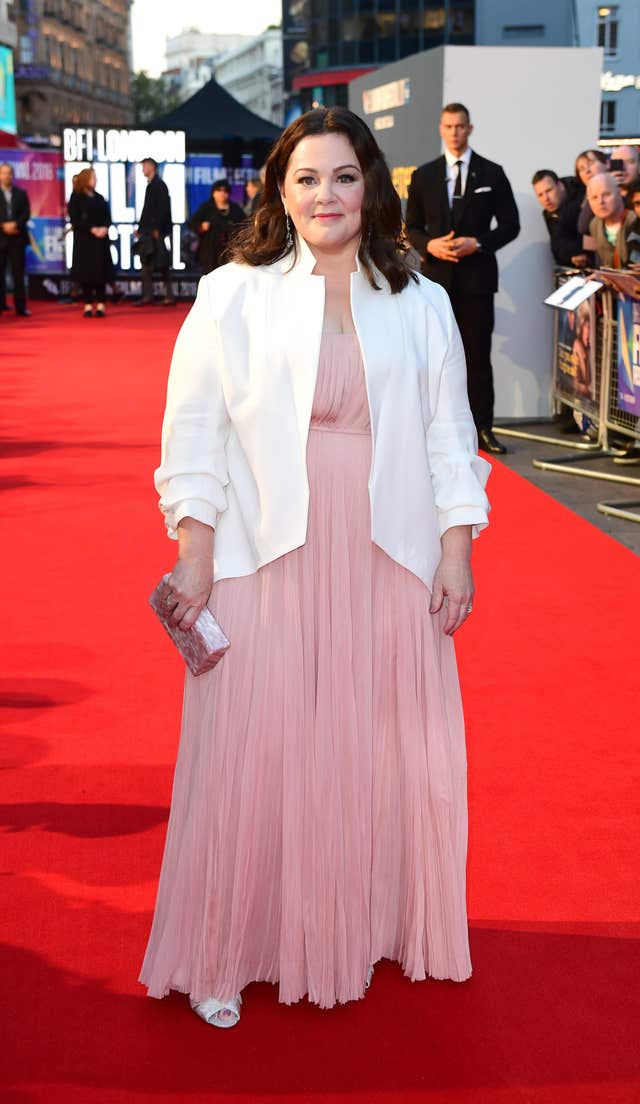 "Showing a perfect woman who is perfectly coiffed, perfect job, perfect life, who is always calm and pleasant, I don't know those women.
"I don't know any of them. My friends are up and down and strange and eccentric and it's why we love people because we don't sometimes know what to expect from them."
She added that she is constantly looking for variety in her parts, saying: "The same way that you look for variety in the movies that you go to see.
"You want to see different points of view and stories that come from people with different backgrounds and that are from different places and have a different story.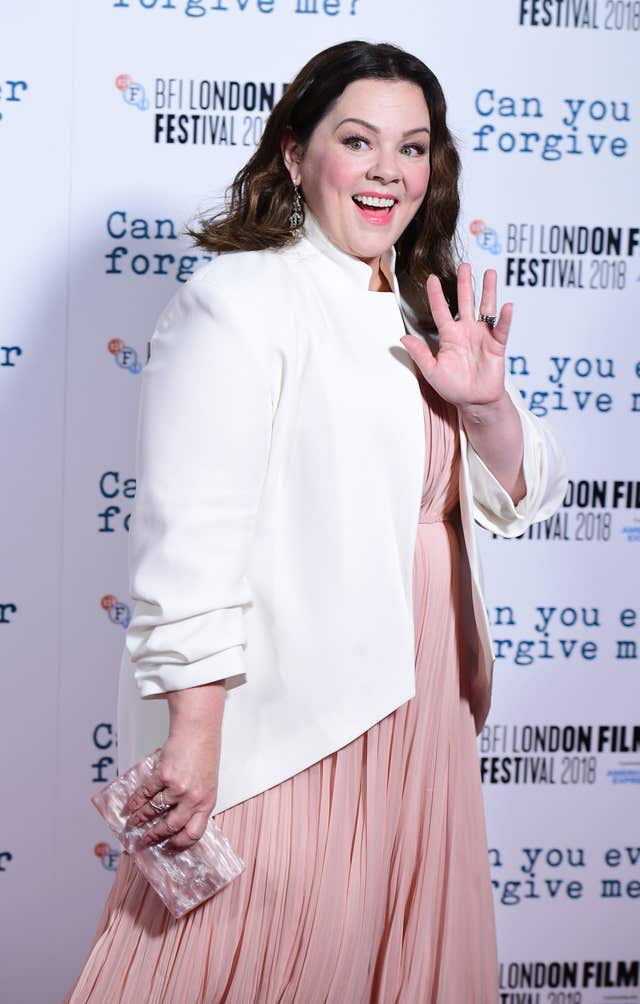 "You don't want a story always told by the same person, no matter how good they are."
Discussing taking on the role of Israel, which provides a rare dramatic turn for the comedy star, she said: "Having someone who was so incredibly gifted at writing and having her be told that she is basically obsolete and couldn't do the one thing she needed to do to survive, I think it made me think about what would any of us do if we were pushed into basic survival.
"Even though I know It was a crime and I know it was fraud, her writing was really good.
"When she was forging those letters, when she was writing as Dorothy Parker and Noel Coward, to do it and be that convincing and for no-one to know, her talent was still there."
The role now has McCarthy dipped as a best actress Oscar contender but she said: "I think any time you work on a movie you're just so happy for people to connect to it and that is what we all work so hard to do and I'm just happy people will get to know Lee's story."
Richard E Grant stars opposite McCarthy as her friend and accomplice, who eventually dies of Aids.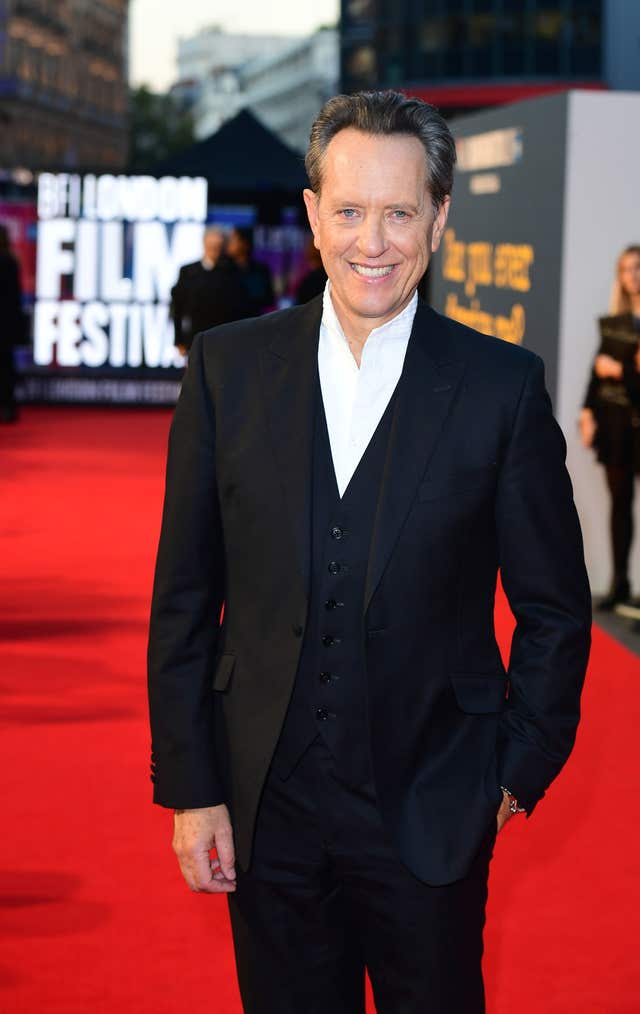 Grant said: "My character Jack Hock, the man died 24 years ago today of Aids.
"I lost friends in the early 90s to this terrible plague and I can remember being in New York and seeing on street corners, even the rich parts of New York, men who had been abandoned by the their families and had no Medicare.
"So I think that knowing what this character was suffering from he is going to do everything he can to live each day for the best and put on the best show possible, it gives him a recklessness while being underpinned by this ticking time bomb inside him."
Can You Ever Forgive Me? is released in UK cinemas on February 1 2019.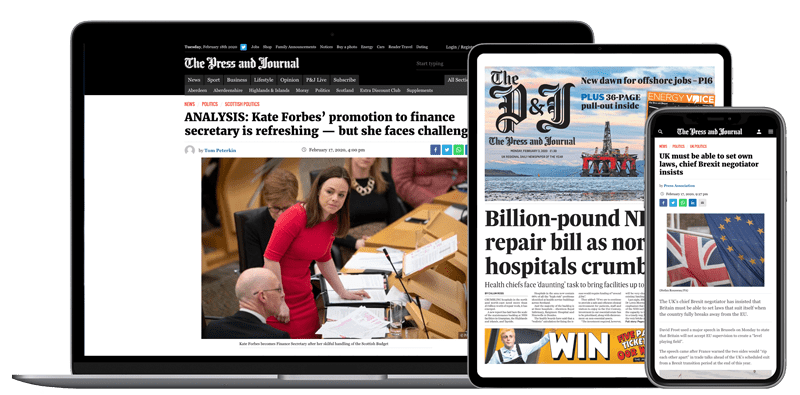 Help support quality local journalism … become a digital subscriber to The Press and Journal
For as little as £5.99 a month you can access all of our content, including Premium articles.
Subscribe