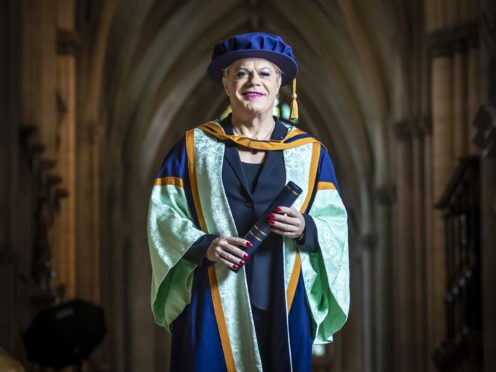 Comedian and activist Eddie Izzard has said a second EU referendum is "inevitable" as "there's a lot of angry people out there who want their future back".
Izzard, 56, was speaking as he picked up an honorary doctorate from York St John University in the "amazing" surrounding of York Minster.
The prominent Remain campaigner told the Press Association: "The European Union was set up to stop world wars and people have forgotten that.
"I think a lot people who voted Leave are now seeing how negative things have been going in the last two years, how difficult it is to smash everything up, and that we're going to make people poorer in this country. So a second referendum, a People's Vote, is inevitable."
Izzard said: "There's younger people coming up in the country and they can now vote and they want their future back. People want their future back"
After picking up his Doctor of Letters degree in his formal robes, the comic said: "There's a lot of angry people out there who want their future back.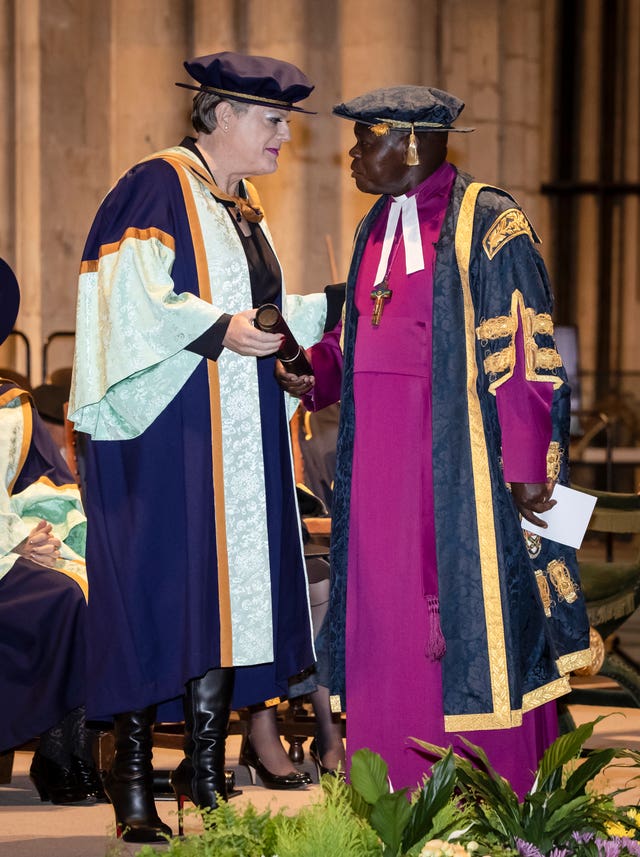 "Reform the European Union, absolutely, but run-and-hide? We're Brits, we don't quit.
"Running and hiding, extreme right wing, the elite – Boris Johnson, the Rees-Moggs – these elite people, they just wanted to smash thing up and they had no plans. They never had any plans.
"We need to have a second referendum. We need to have a People's Vote."
Izzard said he received his degree – which he said his dyslexia led him to call his Doctorate of Lettuce – for his championing of language, having performed his comedy in French, German and Spanish.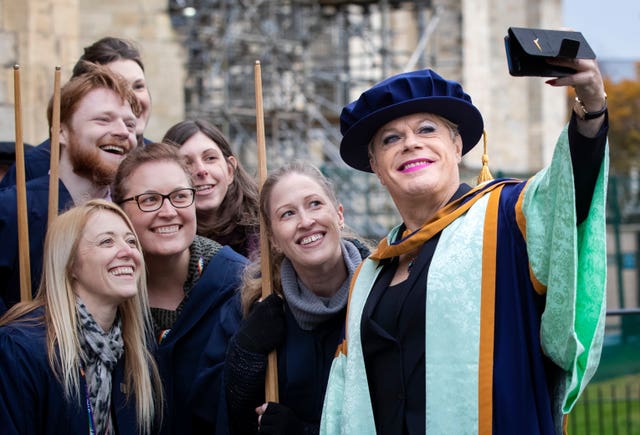 But he said he did not think of himself as an intellectual.
Izzard said: "I have the gift of a fair amount of intelligence, coming from my mum and dad, but I'm not an intellectual.
"But, if the definition of an academic is someone who loves understanding, then I am that. I do love trying to understand things."
He said: "I do love pushing the boundaries of knowledge. And, if we can get more knowledge and real facts in a time when certain presidents of America are coming up with lies and trying to pretend that they are the truth, we need to lock down what the truth is, what real stuff is, what real information is at a time when we're going back to the 1930s."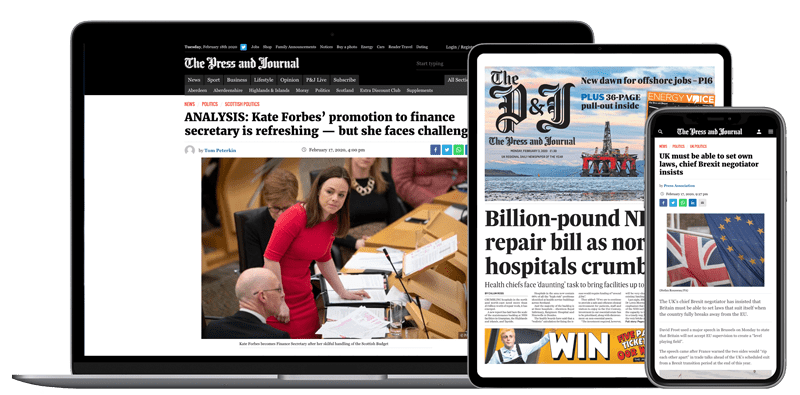 Help support quality local journalism … become a digital subscriber to The Press and Journal
For as little as £5.99 a month you can access all of our content, including Premium articles.
Subscribe