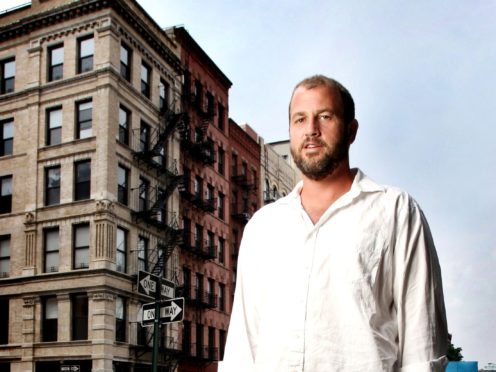 American author James Frey joked he was "deeply honoured and humbled" to win this year's Literary Review Bad Sex In Fiction Award.
The writer picked up the tongue-in-cheek trophy for sex scenes in his novel Katerina.
The judges were swayed by steamy moments scenes in the book, including an extended passage set in a Paris bathroom involving the narrator, Jay, and his model lover, Katerina.
They said in a statement: "James Frey prevailed against a strong all-male shortlist by virtue of the sheer number and length of dubious erotic passages in his book.
"The multiple scenes of sustained fantasy in Katerina could have won Frey the award many times over."
The author said in response: "I am deeply honoured and humbled to receive this prestigious award.
"Kudos to all my distinguished fellow finalists, you have all provided me with many hours of enjoyable reading over the last year."
The result was announced at a ceremony at the In & Out (Naval & Military) Club in London on Monday and the award was presented by pop star Kim Wilde.
Frey found fame in 2004 with the publication of his book A Million Little Pieces.
His other works include My Friend Leonard and The Final Testament Of The Holy Bible, which was nominated for the Bad Sex award in 2011.
Other books shortlisted included The Paper Lovers by Gerard Woodward, Haruki Murakami's Killing Commendatore and Scoundrels by Major Victor Cornwall and Major Arthur St John Trevelyan.
The aim of the dreaded prize, awarded since 1993, is to draw attention to poorly written, perfunctory or redundant passages of sexual description in modern fiction.