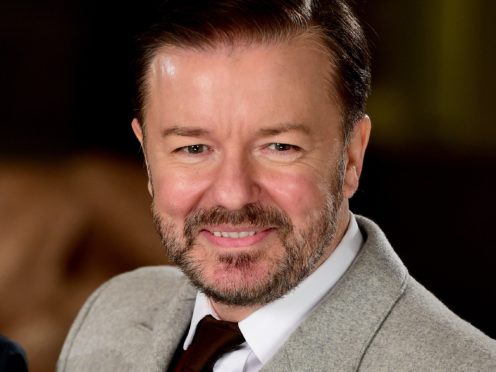 Ricky Gervais and other UK stars have signed an open letter to the Japanese Prime Minister Shinzo Abe demanding an end to the "cruel and archaic" practice of whaling.
The Japanese government declared in December last year that it would resume commercial whaling in its territorial waters, and would quit the International Whaling Commission (IWC).
Gervais and other stars have penned an appeal to Abe demanding he reverse the decision, and back "compassionate" international efforts to protect endangered whales.
Joanna Lumley has joined the calls for an end to the "gory" trade and adhere to the 1986 ban on hunting which has seen a resurgence in whale numbers.
There are 17 signatures on the open letter to Abe, which has the backing of Stephen Fry, primatologist Dame Jane Goodall, Ben Fogle, naturalist Chris Packham, cricketer Kevin Pietersen and Canadian environmentalist Captain Paul Watson.
The letter states: "We consider that the cruel and archaic practice of whaling has no place in the 21st century.
"There is no humane way to kill a whale. Whales die in agony when harpooned, often taking a long time to die in bloody and gory conditions.
"We call on Shinzo Abe to play a leadership role, to halt Japan's plans to return to commercial whaling with immediate effect and return to the IWC.
The letter added on whales: "They belong to us all. Their welfare and survival now depend on mankind's compassionate attitude to its fellow creatures."
Commercial whaling is set to begin again in July of 2019, unless the decision is reversed.
Whaling has been condemned by prominent British naturalists, who have called on the international community to shame Japan into action, and explore the possibility of sanctions against the Pacific nation.
Signatory Fogle said: "Whaling is a despicable practice that offends our most basic humanity. I call on Japan to heed the wealth of global voices calling for an end to the senseless killing of whales once and for all."
Naturalist Packham added: "To the utter disgust of the rest of the world Japan intends to resume killing whales.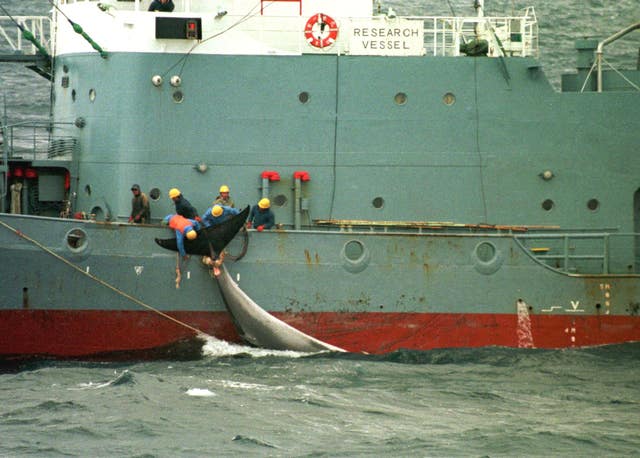 "We don't need statements of disgust, we need sanctions that will hurt. If shame won't turn the Japanese then economic pain might."
Whales have been hunted by Japanese whalers for centuries, with the food at one time a prominent part of the national cuisine.
The open letter points out that the demand for whale meat has declined since the 1960s, and the limited call for the food does not justify a return to industrial whaling.
A protest will take place outside the Japanese Embassy in London on Saturday January 26, after the open letter is published in The Daily Telegraph.