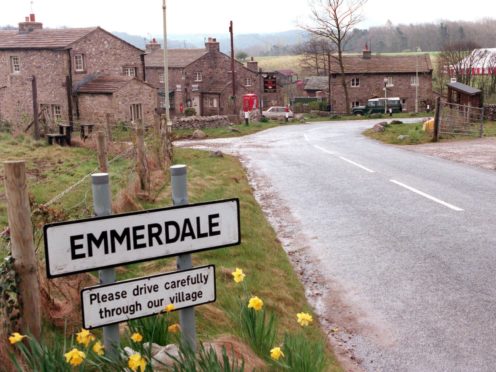 Emmerdale child abuser Maya is shown injured and bleeding in a chilling new trailer.
The teaser shows several characters from the ITV soap looking glamorous in front of the mirror as they get ready to go out.
However, their reflections in the mirror tell a different story as the voiceover says: "One night will change everything."
Teacher Maya (Louisa Clein) has been at the centre of an abuse storyline in which she has been grooming 15-year-old Jacob (Joe-Warren Plant), and the trailer appears to hint at how the story will play out.
She is seen on her hands and knees with her hair looking messy.
As she looks into the mirror, a large gash can be seen on her forehead.
The promotional video also shows Jacob's mum Leyla (Roxy Shahidi) lashing out and smashing the mirror with her fists.
The abuse storyline has been running since last year.
Viewers have praised the way the soap is tackling the subject although many have said the scenes between Maya and Jacob have been uncomfortable to watch.
The cast and crew met children's charity Barnardo's for advice on the plot, and the organisation arranged for them to meet young survivors of sexual abuse.
Emmerdale continues on ITV.