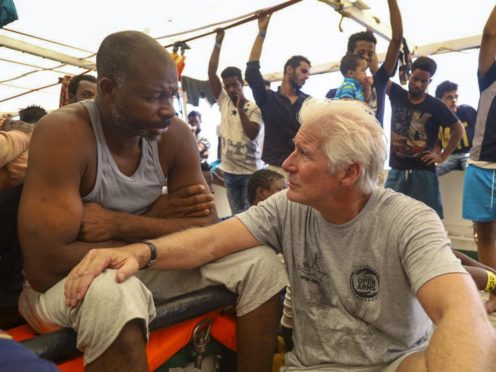 Spanish humanitarian ship Open Arms remains stuck in the Mediterranean Sea off Italy's southernmost island for an eighth day, with no European government offering safe harbour to the 121 migrants on board.
The vessel faces a fine of up to a million euros (£928,000) if it enters Italian waters, and the ship's dilemma is becoming the new normal as European governments increasingly shut their doors to migrants.
Richard Gere visited rescued migrants on the ship, delivering food and supplies by boat to the Open Arms near the Italian island of Lampedusa.
The 69-year-old Hollywood star carried fruit boxes on board and spoke to several migrants who had fled war-torn Libya on unseaworthy smuggling boats before being rescued.
Gere urged the world to "please support us here on Open Arms and help these people, our brothers and sisters".
Other European countries have yet to respond to the Proactiva Open Arms aid group's request for a solution to the impasse over the rescue ship.
POA said Spain and Malta have refused to open their ports, and the EU Commission only intervenes by request of a national government.
The blockage is led by Italy's firebrand interior minister Matteo Salvini, who this week plunged his country into political crisis in an apparent power play largely buoyed by popularity gained for his hardline stance against migrant arrivals.
Gere has a long history of human rights activism and often campaigns for environmental issues and Aids research. He has been banned from China for advocating for human rights in Tibet.
He happened to be in Italy this week and after seeing news about the boat's plight, contacted Open Arms and asked "How can I help?", a spokeswoman for the group told the Associated Press.
Two days later Gere was on Lampedusa, helping load a boat with supplies.
"The most important thing for these people here is to be able to get to a free port, to get off the boat, to get on land and start a new life," Gere said.
The International Organisation for Migration says 39,289 migrants and refugees had reached Europe by sea this year, as of August 4, about 34% fewer than during the same period in 2018.
It says another 840 people have died this year on the Mediterranean crossing from North Africa to Europe.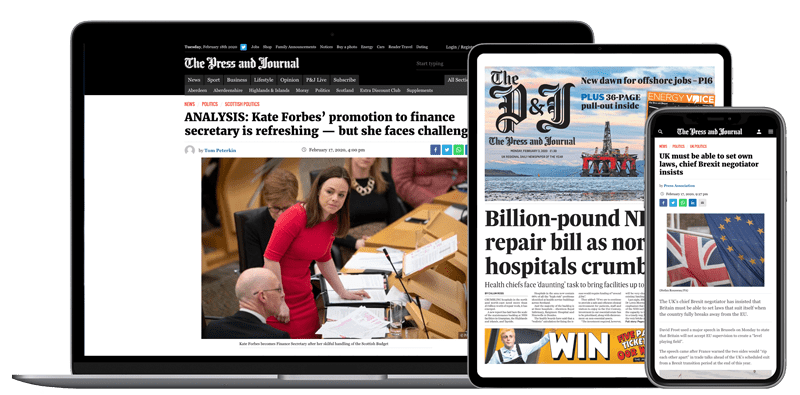 Help support quality local journalism … become a digital subscriber to The Press and Journal
For as little as £5.99 a month you can access all of our content, including Premium articles.
Subscribe