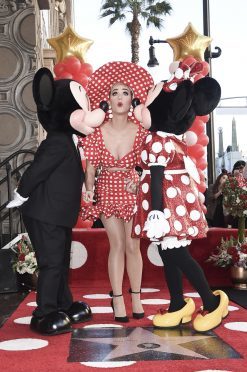 Pop star Katy Perry has presented Minnie Mouse with a star on the Hollywood Walk of Fame.
Hollywood make-believe was in full force when the Disney character was given the honour on Monday, 40 years after her cartoon-counterpart Mickey.
The Los Angeles ceremony was held 90 years after the pair's debut appearance in Steamboat Willie.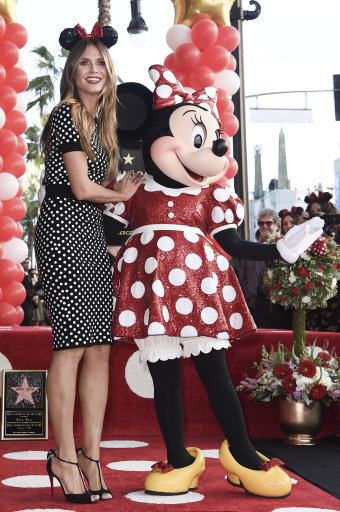 Perry paid tribute to her "dear friend" Minnie, and added: "Today, a brief 40 years after Mickey got his star, I'm delighted to honour Minnie and her magic with hers."
Mickey was there to celebrate and pose for photos with his cartoon partner, as was model Heidi Klum.
Minnie thanked fans lining Hollywood Boulevard, many adorned in polka dots and mouse ears, and added: "This really is the best day ever."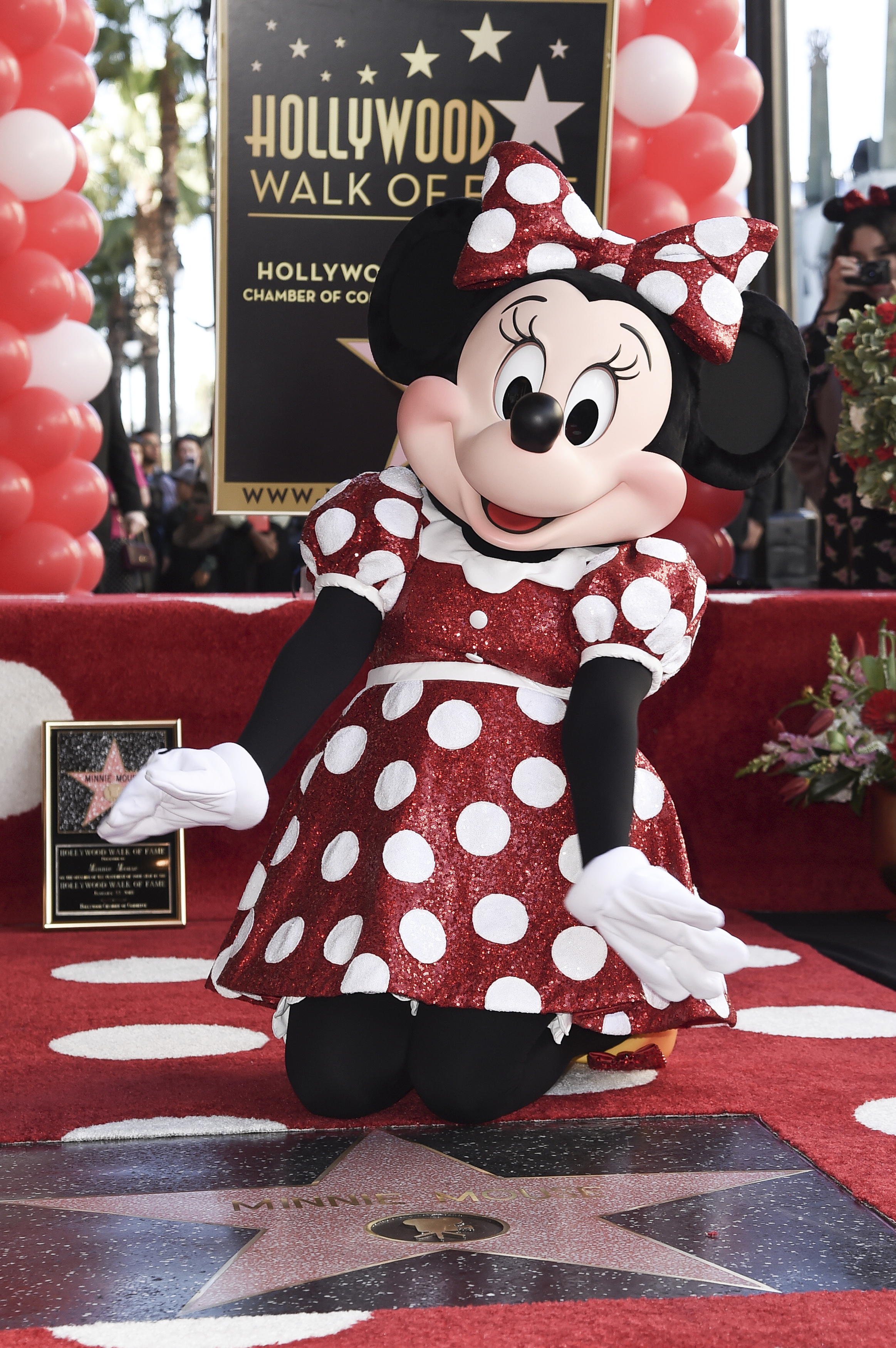 The Walt Disney Company chief executive Robert Iger celebrated the mouse as a "fashionista" who brings joy to many.
"You're an icon, an inspiration and the best leading lady in the business and after 90 years in showbiz it's certainly about time you got your star," he said.
Minnie's star, the 2,627th, adds her to a list of cartoon characters with the honour, including Winnie-the-Pooh, Donald Duck and Kermit the Frog.