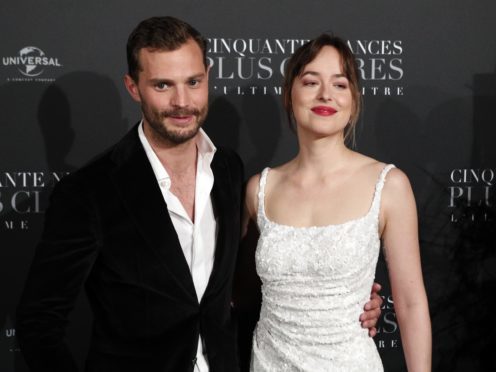 Jamie Dornan and Dakota Johnson have attended the world premiere of Fifty Shades Freed – as early reviews for the erotic movie were underwhelmed.
The film, set to songs by Ellie Goulding, Rita Ora and Liam Payne, is the last in the franchise, adapted from the books by EL James.
Variety's Guy Lodge wrote: "It's hard to shake the feeling from an early point in Fifty Shades Freed… that perhaps there weren't quite three films in it."
He added that "by round three, there's nothing left to discover in Anastasia and Christian".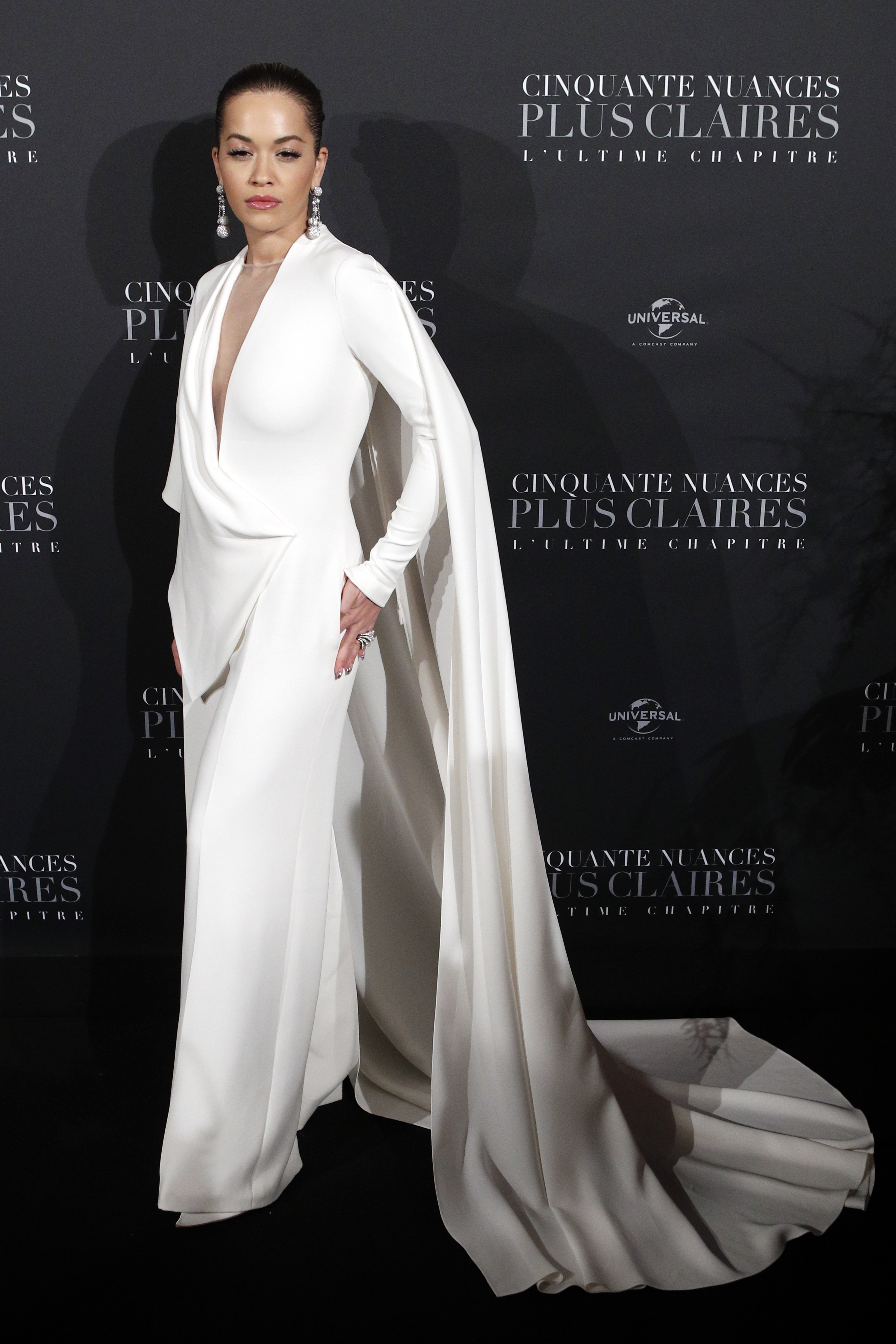 Of the sex, Lodge said: "Perhaps the lone surprise of Fifty Shades Freed is just how incidental its erotica has become," with the Red Room of Pain having become "merely another indulgent facility at Casa Grey, not to mention a handy spare bedroom in the event of a soon-resolved marital squabble".
The Hollywood Reporter's Jordan Mintzer wrote that the movie, which had its premiere in Paris, "doesn't quite end with the bang one would hope for".
But "this instalment should likewise draw a good crowd, although perhaps less than the other two films as viewers begin to grow tired of the same old bedroom routine", the review added.
Screen International's Ben Croll wrote: "Fifty Shades Freed ultimately authors its own most stinging rebuke, closing on an extended montage highlighting major moments and turning points from the trilogy. Tellingly, none of them come from this film."
IndieWire's Manuela Lazic was more positive about the big budget movie, directed by James Foley, writing: "Finally, the Fifty Shades phenomenon has yielded a disarming comedy that makes this ridiculous material fun to watch."
Fifty Shades Freed is released on February 9.