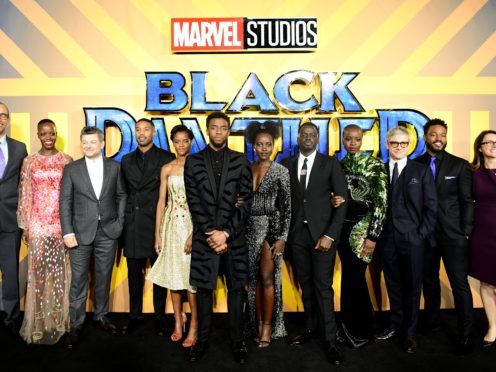 Marvel superhero film Black Panther has enjoyed the biggest opening day of 2018 so far at the UK and Irish box office.
The movie pulled in £2.67 million on its opening day on February 13, Disney said, delivering the highest-grossing single day at the UK box office this year.
This bests the opening days of fellow Marvel Studios offerings Thor: Ragnarok and Doctor Strange, starring Benedict Cumberbatch.
The film, directed by Ryan Coogler, stars Chadwick Boseman as T'Challa, the king of fictional African nation Wakanda, as well as Oscar winner Lupita Nyong'o, Michael B Jordan and Oscar nominee Daniel Kaluuya.
It also features Angela Bassett, Danai Gurira, Forest Whitaker, Andy Serkis, Martin Freeman and Letitia Wright.
The film has received a rapturous reception from both critics and cinema-goers, enjoying a 98% fresh rating on reviews website Rotten Tomatoes.