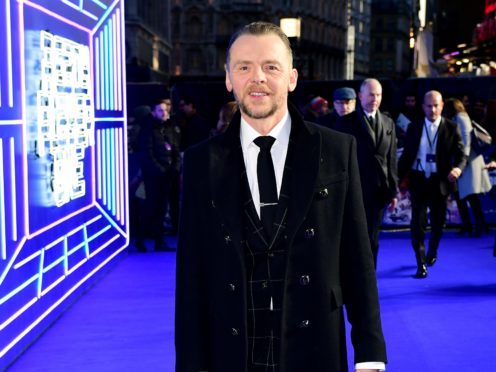 Simon Pegg has said Steven Spielberg is "creeped out" by his affection for the director.
The British actor, 48, stars in the film-maker's latest science fiction offering, Ready Player One.
"He's one of my favourite all time directors, someone I've admired since I was very young and to get to actually work with him is extraordinary," he told the Press Association at a premiere for the film in Los Angeles.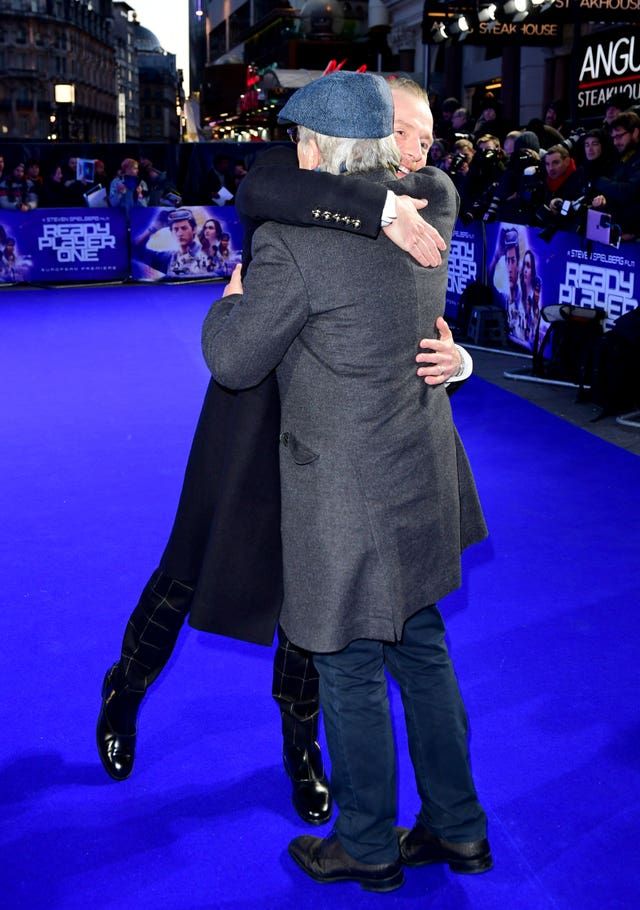 "I love him, and I don't say that lightly, I genuinely love him and I'm sure he's creeped out by it to some respect because I try and hug him at times that are really inappropriate."
Pegg stars alongside Tye Sheridan, Olivia Cooke and Lena Waithe in the dystopian tale based on the Ernest Cline novel.
Pegg said he had not heard of inclusion riders, the contractual arrangement to ensure better representation of women and people of colour in film that was thrown into the spotlight by Frances McDormand's Oscar acceptance speech, but he was interested by the idea.
"It's important that things are diverse, the world is diverse and film has to be a reflection of the realities of the real world and if those realities are too exclusive then they're not going to ring true," he said.
"It's important to be inclusive, of course it is."
– Ready Player One is released in UK cinemas on Wednesday.