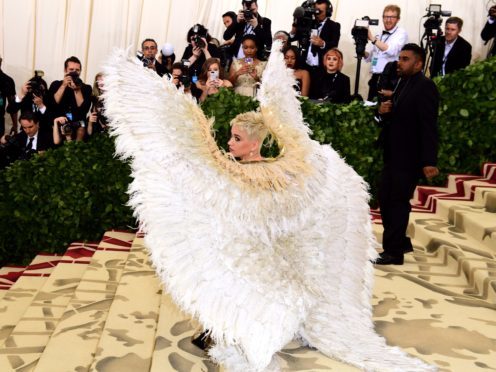 Rihanna stole the show at the Met Gala, turning heads by channelling the Pope for her red carpet outfit.
This year's event had a religious theme and the Umbrella singer made the most of the dress code, wearing a diamond-encrusted papal-inspired outfit complete with a mitre-style hat.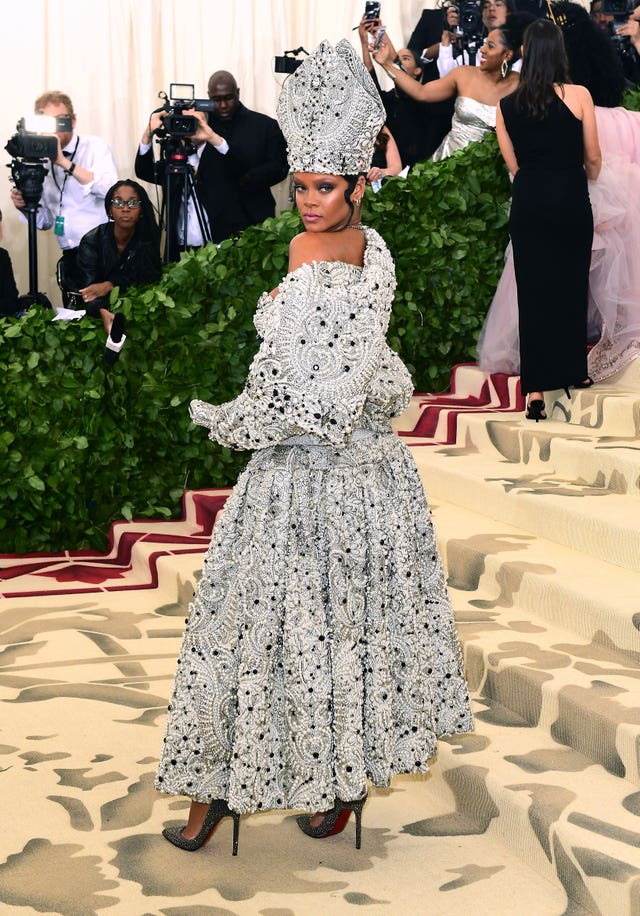 Rihanna was joined on the red carpet by her co-chair for the evening, Amal Clooney, who arrived with her husband, George.
Amal, a human rights lawyer, wore a rose-patterned skirt and trousers designed by British designer Richard Quinn.
Kim Kardashian-West attended the event, in New York City, alone, as her rapper husband Kanye West was nowhere to be seen.
She wore a figure-hugging gold dress by Versace.
In a nod to the theme of the night, the dress was embroidered with crosses on the hips and torso.
One of the more head-turning outfits of the night belonged to Katy Perry, who walked the red carpet wearing a giant pair of angel wings.
The bizarre feathered accessories were so big that Perry was seen knocking someone over when she walked past them.
The wings were teamed with a gold Versace gown with matching thigh-high boots.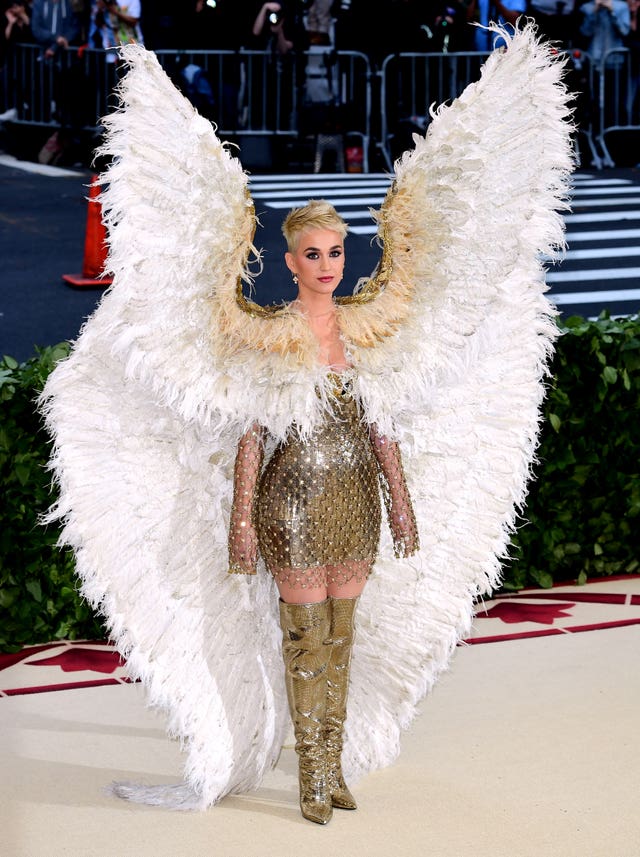 Jennifer Lopez arrived in a Balmain gown complete with a feathered train.
The singer's dress was emblazoned with a cross.
Madonna has long been known for her bold fashion choices.
The theme of this year's Met Gala was Heavenly Bodies: Fashion and the Catholic Imagination – and the singer fit in perfectly.
The Material Girl wore a black Jean Paul Gaultier gown, with a black net veil – all topped off by a crown of jewelled crosses.
Rapper Nicki Minaj revealed the release of her new album, announcing that Queen would arrive on June 15.
She wore a red dress complete with an elaborate headdress with mini crucifixes.
Sex And The City star Sarah Jessica Parker wore a gold and copper Dolce and Gabbana gown, complete with embroidered hearts.
And Blake Lively wore a gold and burgundy dress, with a crown.
The fundraiser for the Metropolitan Museum of Art's Costume Institute in New York City, chaired by Vogue editor Anna Wintour, attracts some of the biggest names in showbusiness and takes place on the first Monday of May every year.