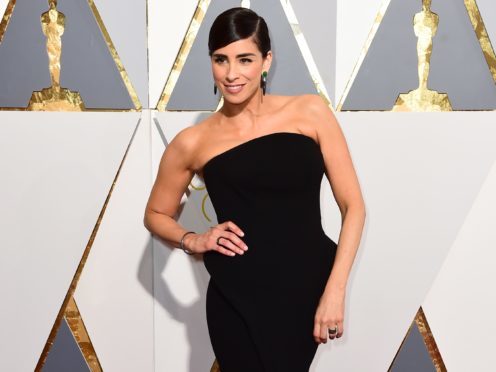 GQ has unveiled the cover for its annual comedy issue – and it pokes fun at a photoshop fail from rival Vanity Fair.
Comedians Kate McKinnon, Issa Rae and Sarah Silverman all feature on the front of the magazine, placed in strange positions and surrounded by extra limbs.
It appears to be a reference to the Hollywood issue of Vanity Fair from earlier this year.
Oprah Winfrey and Reese Witherspoon were among the stars to feature on the cover – but each looked as though they had an extra hand or leg.
Following the incident, Vanity Fair said Winfrey's third hand was a mistake while Witherspoon's 'extra leg' was just the lining of her dress.
After unveiling their cover, GQ then issued a mock apology.
It said: "GQ would like to apologise to Kate McKinnon, Issa Rae, and Sarah Silverman for the egregious mistakes made in the process of creating the cover for our 2018 comedy issue, the latest in our pantheon of mostly annual love letters to the funniest humans we know.
"Our intention was to celebrate the three super-funny superstars, who are all that is smart and perceptive and riotous and necessary in comedy right now.
"We deeply regret that the results violated GQ's rigorous standards of editorial excellence and the laws of nature."
The satirical apology added: "In an effort to ensure that an error of this magnitude never happens again, and because this sounds like the right thing to say, GQ will be conducting a thorough internal audit of our cover-development process."
Both GQ and Vanity Fair are published by Conde Nast.