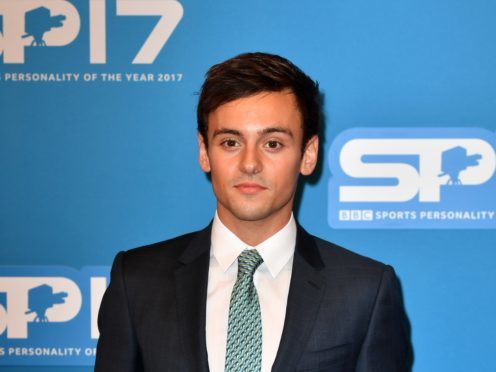 Tom Daley said he hopes he will be as good a dad as his late father was, as he paid tribute to him seven years after his death.
The Olympic diver's dad Robert passed away in 2011 after a battle with brain cancer.
Daley, who is expecting a son via a surrogate with his husband Dustin Lance Black, posted a picture on Instagram showing him as a baby with his dad.
He wrote: "7 years you've been gone.
"You were the best Dad.
"I hope to be the best dad to our future son."
Daley and Black revealed in February that they were to become parents and spilled the beans about the baby's gender during a chat on Fearne Cotton's Happy Place podcast in March.