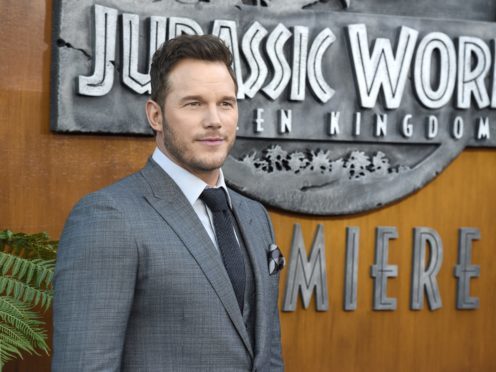 The stars of Jurassic World: Fallen Kingdom have hit the red carpet in Los Angeles for the premiere of the latest instalment in the mega franchise.
Chris Pratt, Bryce Dallas Howard and Jeff Goldblum were all pictured at the Walt Disney Concert Hall on Tuesday.
Fallen Kingdom is a sequel to 2015's Jurassic World and was directed by Spanish filmmaker JA Bayona, who was also responsible for The Impossible and A Monster Calls.
Pratt – who reprised his role from the previous film – wore a smart grey, three-piece suit for the premiere, coupled with a black tie.
His co-star Goldblum donned a black suit and tie combination along with a dark shirt emblazoned with a white design.
Goldblum is due to be honoured with a star on the Hollywood Walk Of Fame on Thursday and once again played the character of Dr Ian Malcolm, having previously appeared in the original Jurassic Park and its sequel, The Lost World: Jurassic Park.
American actress Dallas Howard wore a red gown with a slightly darker red belt.
Jurassic World: Fallen Kingdom has garnered mostly positive reviews, with critics praising the "thrilling" and "fun" dinosaur film for combining blockbuster moments with an eco-aware backdrop.
It follows on from 2015's Jurassic World, which made 1.6 billion US dollars around the world, 15 years after the third Jurassic Park instalment.
The franchise is based on the novels by American author Michael Crichton.