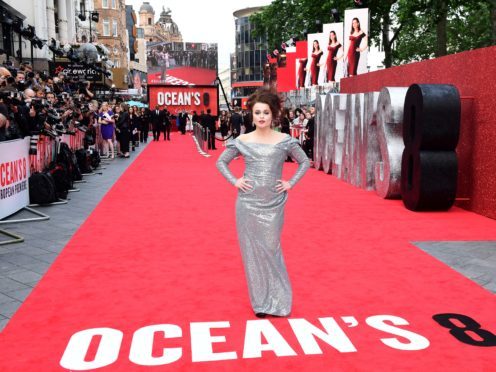 Helena Bonham Carter has said it is "serendipitous" the female-dominated Ocean's 8 film has come out in the middle of the Time's Up moment, and added it has "hit the G spot" in the zeitgeist.
The British actress stars opposite Sandra Bullock, Cate Blanchett, Anne Hathaway, Sarah Paulson, Mindy Kaling, Awkwafina and Rihanna in the heist movie, in which a group of female criminals plot to rob the Met Gala in New York.
Arriving at the European premiere in London, she told the Press Association it was perfect timing that it was being released in the middle of the discussion about gender equality.
She said: "None of us knew it was going to come out after Me Too, that's serendipitous.
"It's fantastic, its perfect, it's hit the G spot as far as just catching the zeitgeist.
"Just the reception it had, I was in New York and everyone just loved it and wanted to love it, they want to be taken on a ride."
She added that she hopes the film's success at the US box office, where it had better opening weekends than Ocean's Eleven, Twelve and Thirteen, would dismiss the idea that female stories aren't commercially successful.
She said: "It had better do, because at this point we know it made more than the men's ones on the weekend so that is amazing.
"We owe it to the men's because they set the whole story up in the first place – but nevertheless, we beat them!"
Bullock, who plays Debbie Ocean, the sister of George Clooney's character Danny, added: "I've had very good fortune with films, and I'm a female I think, and they've done well.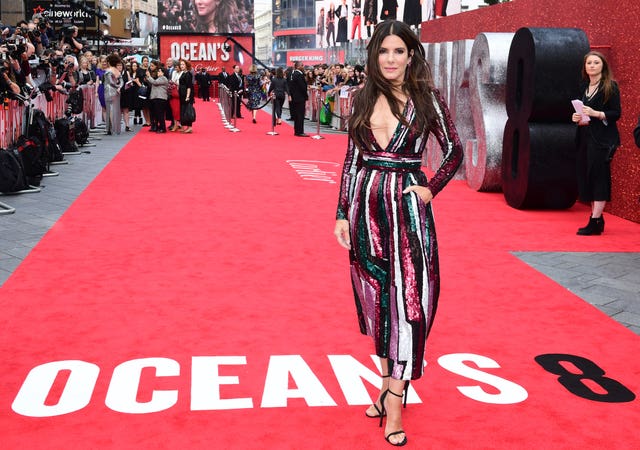 "Bridesmaids was a bunch of women and it did exceedingly well.
"I think now the studios are more confident at making these kinds of films before there is a demand for it and when you have a good story, a good story works whether it's with women or with men."
She added: "I'm around women a lot and they have constantly said why doesn't the cinema represent how we are in real life? Which is taking care of each other, working with each other, having fun, it was nice to finally have a story that did that."
Discussing the group dynamic, she said: "I'm proud that we worked together, eight of us worked together as a team.
"None of us separate, none of us felt it was our job to stand out, it was all for one and one for all.
"We helped each other, if one of us was down or struggling with our child the other would say why don't we switch a scene so you can sleep in, it was really lovely, working moms making it work.
"It could have been so different, getting eight people from different walks of life, male or female, to get along and agree is not easy and somehow we just quickly agreed and got along really well and to do it together, we get to commiserate, to have the jog together was really sweet."
Ocean's 8 is released in UK cinemas on June 18.