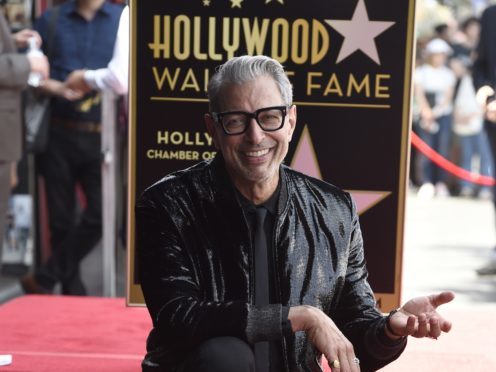 American actor Jeff Goldblum, who has been honoured with a star on the Hollywood Walk Of Fame, starred in some of the highest-grossing films of the past 25 years.
Born in Pennsylvania, the 65-year-old made his big screen debut in 1974's Death Wish, alongside Charles Bronson.
From there he appeared in sci-fi classics Invasion Of The Body Snatchers and The Fly, a role that would bring him to the attention of a wider audience.
In 1993 came the role he is perhaps best known for, playing Dr Ian Malcolm in dinosaur adventure Jurassic Park and four years later its sequel, The Lost World: Jurassic Park.
The two films, which were groundbreaking for their special effects showing dinosaurs roaming the Earth, were massive hits at the box office, as was 1996's Independence Day.
Goldblum starred alongside Will Smith as humanity came under attack from an alien species.
Since the turn of the millennium, Goldblum has appeared in films such as Cats And Dogs, The Grand Budapest Hotel and 2017's Thor: Ragnarok.
This year, he reprised his role as Dr Malcolm in Jurassic World: Fallen Kingdom, the latest film in the Jurassic Park series.
As well as his movie career, Goldblum has starred in multiple television shows, including a memorable appearance in the US sitcom, Friends.
Goldblum is an accomplished jazz pianist and is set to record his debut album later this year.
He is married to former Canadian Olympic rhythmic gymnast Emilie Livingston, and the pair have two sons together.