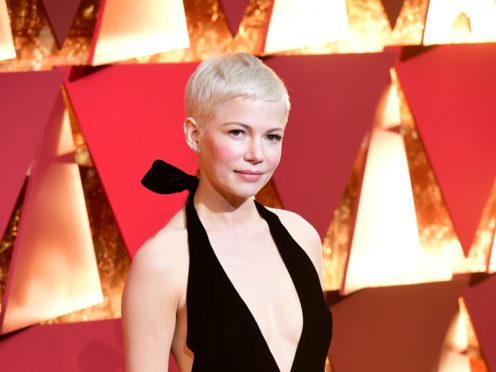 Michelle Williams has revealed she has married singer-songwriter Phil Elverum in a secret ceremony.
The Greatest Showman actress, 37, who has a daughter named Matilda with the late actor Heath Ledger, said they tied the knot in the Adirondacks, a mountain resort near New York, witnessed by only a few friends and their children.
She told Vanity Fair: "I never gave up on love. I always say to Matilda, 'Your dad loved me before anybody thought I was talented, or pretty, or had nice clothes'.
"Obviously I've never once in my life talked about a relationship, but Phil isn't anyone else. And that's worth something.
"Ultimately the way he loves me is the way I want to live my life on the whole. I work to be free inside of the moment.
"I parent to let Matilda feel free to be herself, and I am finally loved by someone who makes me feel free."
Both Williams and her new husband, who performs under the name Mount Eerie, have lost partners in tragic circumstances – Ledger died of a drug overdose in 2008 when Matilda was a two and Elverum lost his wife Genevieve Castree to pancreatic cancer in 2016 when they had an 18-month child.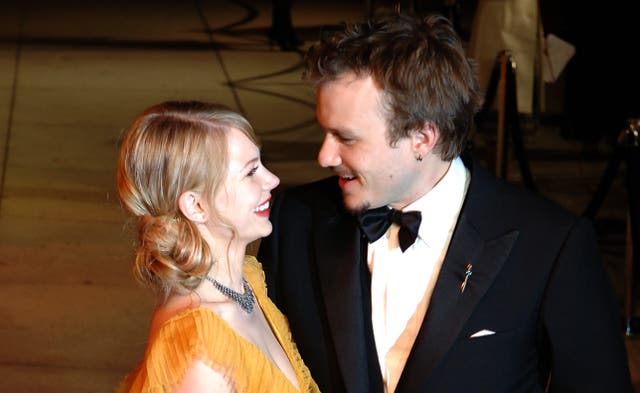 Williams, who is famously private, said: "I don't really want to talk about any of it.
"But there's that tease, that lure, that's like, What if this helps somebody?
"What if somebody who has always journeyed in this way, who has struggled as much as I struggled, and looked as much as I looked, finds something that helps them?"
She said she has learned an important lesson in her life: "Don't settle. Don't settle for something that feels like a prison, or is hard, or hurts you.
"If it doesn't feel like love, it's not love."
Williams said the reason she spoke about her marriage is the same as why she chose to speak about her pay inequality on the re-shoots for All The Money In The World.
When she and Mark Wahlberg returned to set to film with Christopher Plummer after he replaced Kevin Spacey, Williams was paid less than 1,000 US dollars, while Wahlberg was paid 1.5 million dollars, a fee he later donated to the Time's Up legal defence fund.
She said: "It's a very hard thing for me to navigate because my instinct is to keep my life very, very private.
"But I also need and want certain things out of my career that demand I assume a more public voice."
She added: "The teachable moment is that the story came out and no one cared. It didn't go anywhere.
"It was like it never happened, which just confirmed to me there is no recourse."
The story first emerged in The Washington Post, but was followed up six weeks later in USA Today with more specific details.
But it was only after Jessica Chastain tweeted about it that anything came of it.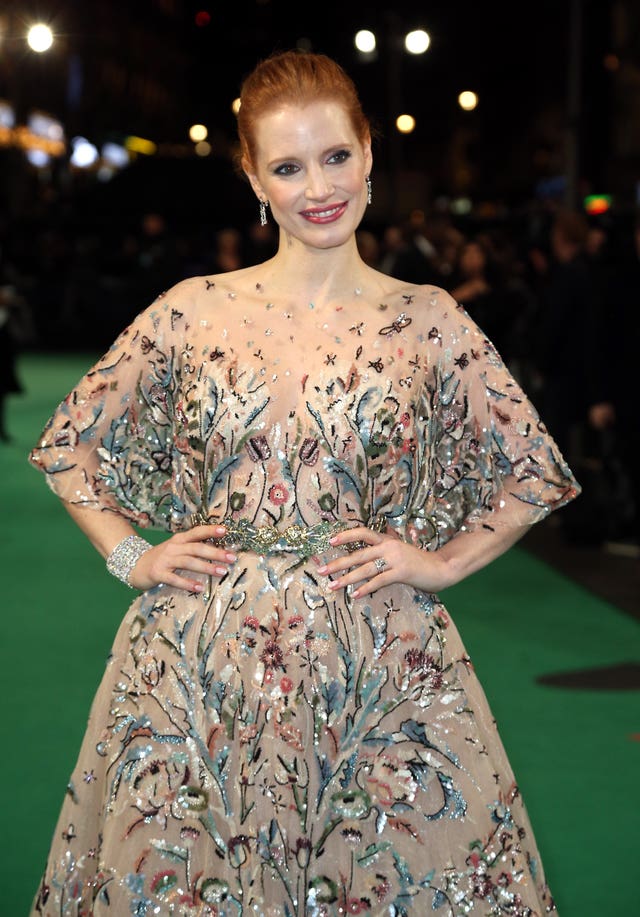 Williams said: "I've never really been at the centre of something like that, of a news cycle like that, other than, you know, traumatic death."
She added that the biggest lesson was of the power generated by women working together.
She said: "I was one woman by myself and I couldn't do anything about it. But in the wolf pack — the phrase Abby Wambach uses — things are possible.
"And that's really what it took: somebody who was at the head of the pack, Jessica Chastain, pulling me up with her, and then all these other women surrounding me, teaching me."
She continued: "Women have to be watchdogs for each other. A great change has come, but if it is for me or just within my industry, it won't be enough.
"Women must recognise what power we have and where — however small and dull it might feel — and use it to advocate on behalf of others for the betterment of us all."