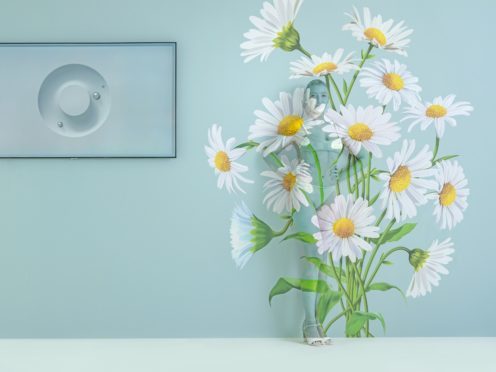 British model Daisy Lowe has lived up to her namesake by posing for a photoshoot that saw her camouflaged with daisy-themed body paint.
Lowe, 29, was the ultimate "wallflower" for the photoshoot, blending into a wall painted the same as her body.
The former Strictly Come Dancing star is also seen almost becoming part of the furniture in a second image where she appears to blend into a navy sofa with colourful cushions.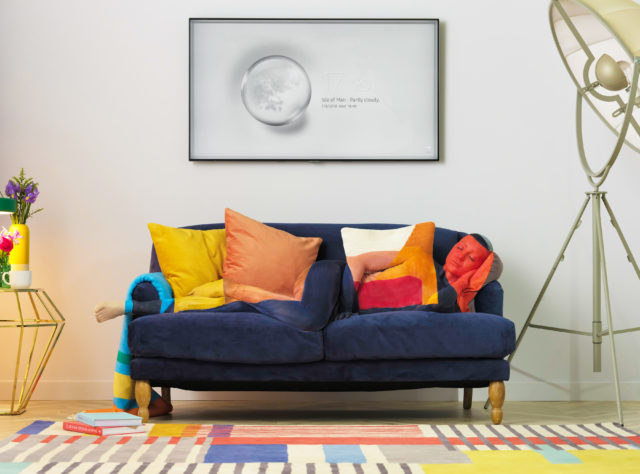 Lowe's chameleon-like disguises were applied by leading body paint artist Carolyn Roper, for which the set-ups took eight hours.
The impressive stunt was completed to celebrate the launch of Samsung's new QLED TV, which can blend in to match the colour or pattern of the wall it is placed against.
Lowe said: "TV time is definitely my chillout time after work. I think it's incredibly important to have a calm and serene personal space, especially when we're surrounded by screens nowadays.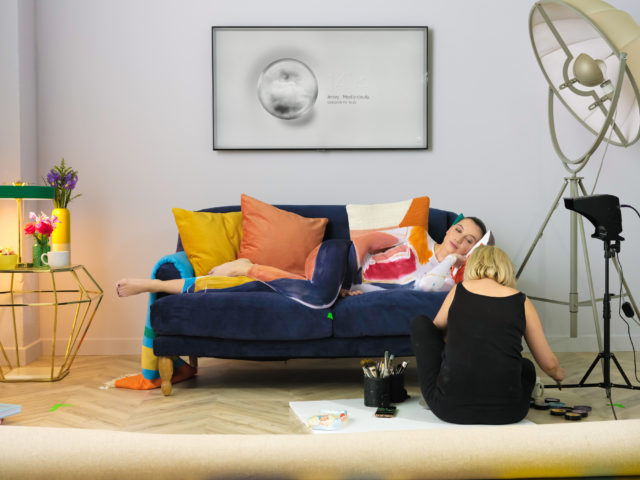 "Over the past few years, I feel we've seen TVs get bigger and bigger and these big black rectangles have come to dominate our living spaces a bit.
"So to have the technology to blend your TV in with your own interior style and taste is an amazing thing."
Lowe is the daughter of fashion and textiles designer Pearl Lowe and musician Gavin Rossdale from the rock band Bush.