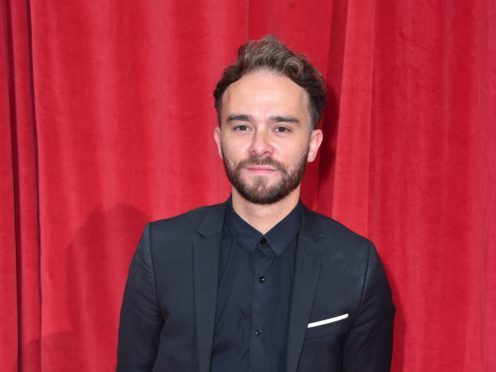 Coronation Street actor Jack P Shepherd has said he is suffering from hair loss following a break-up as he responded to a fan who criticised his soap character's hairstyle.
The 30-year-old, who has played hairdresser David Platt on the ITV soap since early 2000, revealed his hair has fallen out following a stressful break-up of his 15-year relationship.

Replying to a fan who had tweeted asking 'Wtf has david platt done to his hair? Looks like roadkill stuck to his head. Twat', the actor said: "Hi, my hair has started to fall out because I went through a break up with my girlfriend of 15 years last year. And was very stressed."
He ended his post saying "I'm sorry" to the fan in question.
Fans rushed to Shepherd's defence on Twitter.
One commented: "I'm sorry you have had a rough year. Whatever your hair looks like now (Canada is a but behind the UK, so I haven't seen it yet), you're a top-notch actor. Keep your head up and your eyes ahead. Things will get better".
Another tweeted him saying: "Jack ! You do not have to explain yourself to anyone but your loved ones . Don't satisfy these rude people with your life stories, it's no ones business. Your a lovely man x".
The actor was previously engaged to Lauren Shippey and is now dating Hanni Treweek.
In a recent Instagram post, alongside a photograph of the pair together, he wrote: "Cast & Crew summer sizzler. So glad I get to dance everyday with this girl. I love you Hanni Treweek. @ladyhanni89".