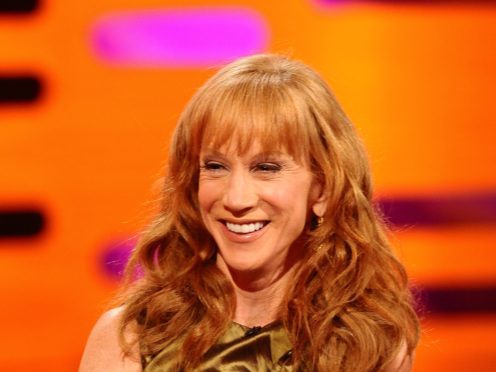 Kathy Griffin has criticised Louis CK's attempted comeback after he admitted being guilty of sexual misconduct last year.
CK made a surprise appearance at the Comedy Cellar in New York on Sunday night, a venue he performed at regularly before accusations from five women surfaced in November 2017.
He played a 15-minute set in what appeared to be his first public performance since he admitted to masturbating in front of a number of women.
His fellow comedian, the Emmy Award-winning Griffin, 57, tweeted to say he was only allowed back on the comedy scene because he is in the "white boys club".
She said: "You know how many talented women and POC (people of colour) comics are knocking on doors trying to get some time in front of audiences or powerful people in this business? And Louis just gets to glide back in on his own terms? Gosh, does it payoff to be in the boys club..the white boys club.
"I'm so used to the boys club in comedy things like this don't shock me…but that doesn't mean situations like this don't make me angry and frustrated for the people who have struggled to be heard and seen in a business that appreciate diversity."
She added: "Louis just went on a long vacation and didn't do anything to show that he has reformed/changed. He's a multi-millionaire who finally got some sleep after working nonstop for years. This is how we are making people are paying penance in the #MeToo era?"
In November last year CK, 50, admitted allegations of sexual misconduct made against him by five women were true.
He shared a lengthy statement in response to the claims, in which he said he felt "remorseful" and that there was "nothing about this that I forgive myself for".
In the wake of the scandal he lost his production deal with FX, which was home to his comedy series, Louie.
The release of a film he wrote, directed and starred in, I Love You Daddy, was also cancelled following the controversy.
The Emmy Award winner was accused of masturbating in front of a number of comedians and actresses in an article in The New York Times.