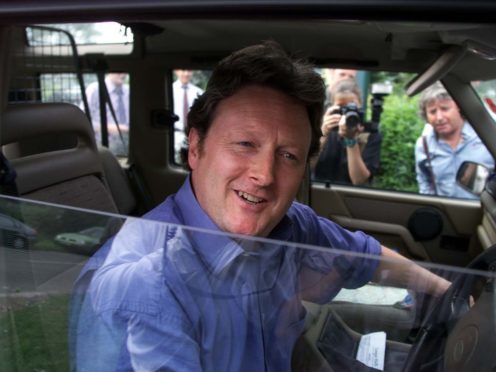 Coronation Street star Charlie Lawson has said returning to Weatherfield is like "riding a bike".
The soap star, who has played Jim McDonald since 1989, made a surprise appearance at his on-screen son Steve's stag do during Friday's episodes.
His comeback also stunned his ex-wife Liz, played by Beverley Callard, and Lawson is hopeful there will be a reunion for her and Jim.
He said: "It never went away for him and neither has it for Liz but it would be a pretty boring story if they just kissed and made up.
"But I hope in the future it could be Jim, Liz and Steve together, that would be in an ideal world."
He added: "Anyone in the real world knows that when you love someone and it's genuine you tend not to fall out of love no matter what happens so yes he does (still have feelings for Liz) and long may that continue."
Jim's appearance on the cobbles stunned his on-screen family, who thought he was still in prison, but Lawson said coming back to the soap felt natural.
He said: "It's my 40th year in the business this year so it's a bit like riding a bike.
"It's a job I'm proud of and a job I enjoy and I get to share a dressing room with Simon Gregson (who plays Steve) so that's good."
Jim's return to the street has turned Liz's world upside down after he dropped the bombshell that their daughter Katie is alive and now called Hannah, but it has now become clear that this is all an elaborate con.
Lawson said: "I don't think he is the instigator of the idea and now he's in it up to his neck. As soon as he sees Elizabeth, he realises he's made a mistake and he wants her back but he is in too deep.
"But Jim makes mistakes like everyone does, he is not a bad man."
He added: "He doesn't want what Hannah wants. He was in prison and he felt abandoned and there she turns up and takes care of him but it becomes apparent pretty quick that she is the driver of this plan.
"She's traced him through his army records and obviously she's had a plan going on in her head. It's clearly a spooky relationship."
Coronation Street continues on Friday at 7.30pm on ITV.