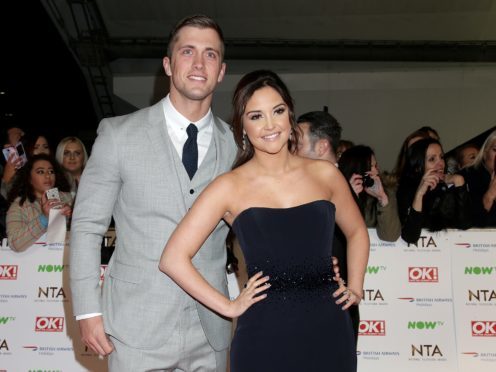 Jacqueline Jossa has confirmed she and husband Dan Osborne are back together, and said they are "stronger than ever".
The former EastEnders actress and ex-The Only Way Is Essex star split earlier this year, less than 12 months after tying the knot and shortly before they welcomed their second child together, daughter Mia.
Following Osborne's recent stint on Celebrity Big Brother, the couple are giving their marriage another shot.
Jossa, best known for playing Lauren Branning in EastEnders, told OK! magazine: "Our wedding rings are firmly back on and we're stronger than ever."
Osborne added: "It's no secret that we went through a bad patch, but we're back together and things are really good.
"We split up earlier this year but started to get back on track when Mia was born in June and it's better than ever between us now."
He said his time in CBB gave him a "new-found love and respect" for his wife, who he married last summer.
"Having some space made me realise how much I cherish our relationship and how much I wanted to make things work."
Referring to Love Island star Gabby Allen, who was romantically linked to Osborne and who also appeared in CBB, Jossa said: "I tried to be supportive of Daniel while he was in the house but it was hard when I saw him talking about our problems or spending time with Gabby.
"I know they're just friends but it wasn't nice for me to watch because I knew what everyone would be saying about their relationship."
Osborne said: "At first I tried really hard to avoid being near her because I knew what people would say, but it's impossible to keep that up for a whole month.
"We were constantly in the same room as each other – and the house isn't as big as it looks on TV – and I soon realised I couldn't avoid her forever.
"I went into the house to be myself and I couldn't do that if I was going to be off with Gabby. I get on really well with her, we're good friends, so as far as I'm concerned we had nothing to feel awkward about."
Jossa and Osborne are parents to three-month-old daughter Mia and three-year-old daughter Ella, and Osborne has son Teddy, four, from a previous relationship.