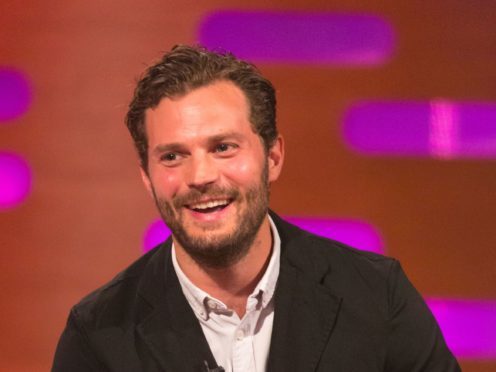 Jamie Dornan has said he was once asked by a fan to sign her breasts, among other "inappropriate things" requested by his admirers.
The actor attracted a mass following from fans across the world for his role as handsome business magnate Christian Grey in the popular Fifty Shades Of Grey films, based on the erotic novels of the same name.
Dornan, 36, said he has largely put the attention to the back of his mind since the third film was released in February this year.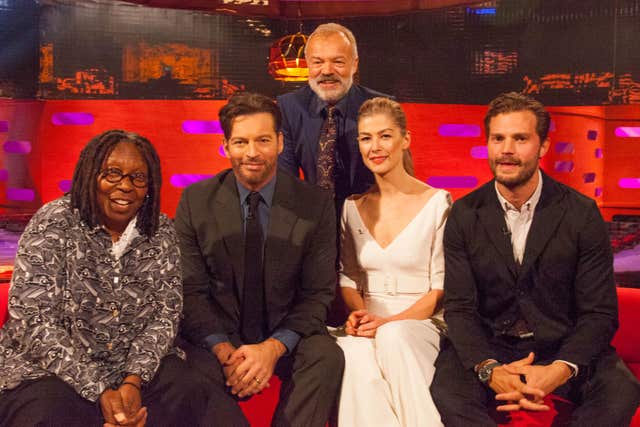 He told The Graham Norton Show, when asked if the crazy fandom around the franchise has gone away: "I hope so! I've kind of forgotten.
"That's the best way to deal with it."
He added: "There are mad, mad people everywhere that ask for inappropriate things.
"I was playing golf in Scotland a couple of years ago and a woman asked me to sign her breasts, 'Jamie' on one and 'Dornan' on the other.
"I didn't do it because I worried about what the picture of me doing it would look like!"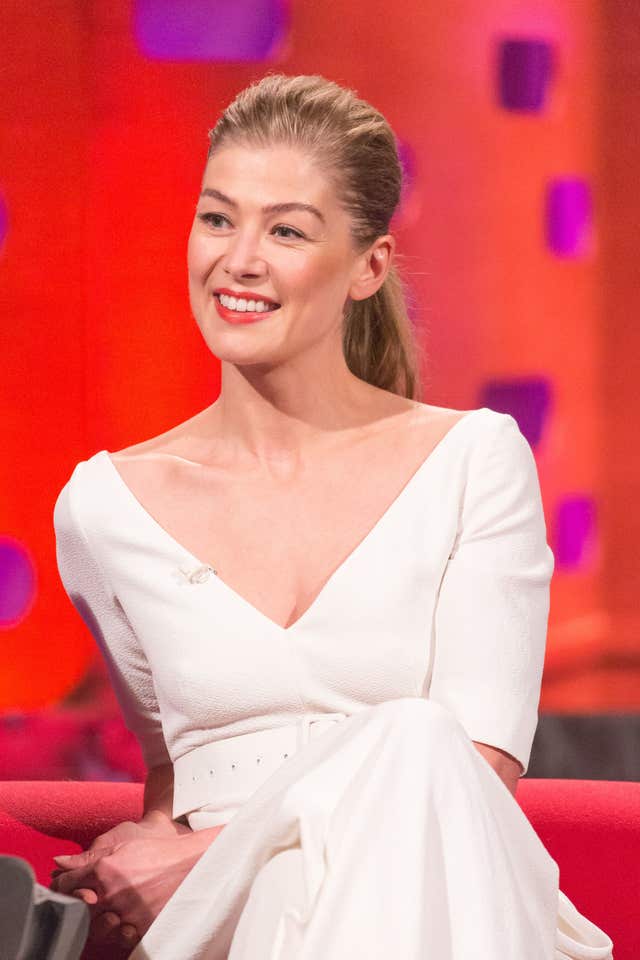 Dornan was joined on Norton's chat show by actresses Rosamund Pike and Whoopi Goldberg, singer and actor Harry Connick Jr and South Korean boyband BTS, who performed.
Pike spoke of one of her most famous films, the 2014 big screen adaptation of psychological thriller novel Gone Girl, which she starred in alongside Ben Affleck.
The British star, 39, said: "I think I only got the part because I was not too famous.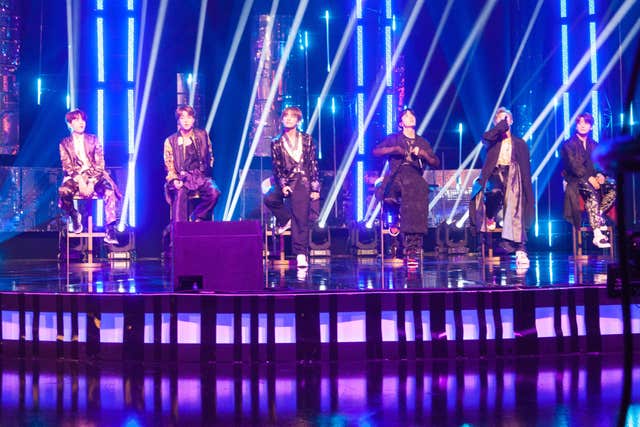 "You need to assume that the character has disappeared and is dead. Had it been Reese Witherspoon or Nicole Kidman, audiences wouldn't believe that they had signed up to play the dead girl, whereas Rosamund Pike definitely would!"
The Graham Norton Show airs on Friday at 10.45pm on BBC One.