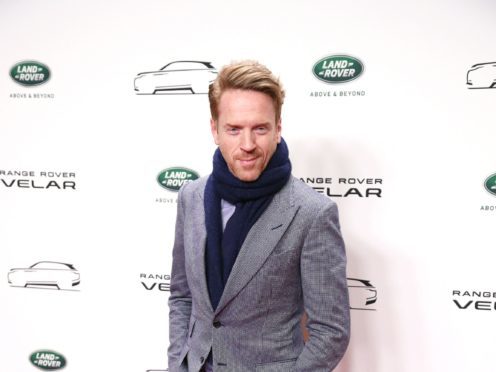 Quentin Tarantino's Once Upon A Time In Hollywood will "blow people away", star Damian Lewis has said.
Acclaimed director Tarantino's latest film tells the story of the Manson Family murders and will also star Leonardo DiCaprio, Brad Pitt and Margot Robbie.
British star Lewis, 47, will appear as American actor Steve McQueen, who was invited to Sharon Tate's home on the night she was murdered by the Manson Family.
Lewis said: "Quentin's film is going to blow people away."
Lewis, who has starred in acclaimed televisions series Band Of Brothers, Homeland and Billions, was honoured for his achievements in TV at the Bafta Britannia Awards in Los Angeles.
Speaking before the ceremony, the London-born actor was asked what the award meant for him.
He said: "It means people have been watching my TV shows, which is gratifying. I am very, very delighted to be here, I am thrilled. You don't wake up one morning as an actor and step back and say, 'I am about due an excellence in TV award'.
"You just go moment to moment, face down in scripts, learning lines and show up on Monday when you have to be on set.
"It's an odd feeling actually, people have been really watching and they like what they see so I feel sort of humbled by it and a scared about being roasted all evening by my friends."