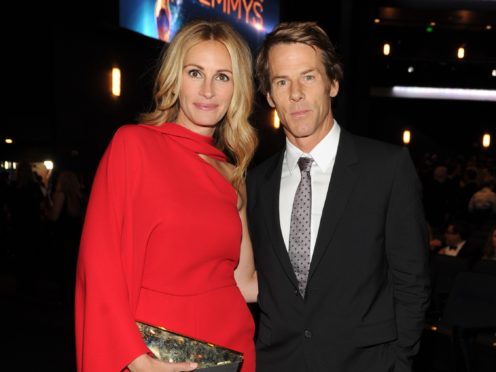 Julia Roberts has called her husband Danny Moder her "favourite human" and "the best decision" she ever made.
The Hollywood star opened up about her marriage during a discussion with actress Gwyneth Paltrow on the latter's Goop podcast, sharing a rare insight into her personal life.
Roberts, 51, said the first "real seismic shift" in her life was meeting cameraman and cinematographer Moder nearly 20 years ago, and that marrying him made her realise "my life will never be the same again in the most indescribable way".
"It's some kind of alchemy," she said of her relationship with Moder, with whom she has three children.
"He truly, to this day, to this minute, is just my favourite human. I'm more into what he has to say or his point of view than anybody.
"We're so lucky in that way, we just really, really like each other and we enjoy each other's company."
The Oscar-winning star added: "We are so fortunate that there's some kind of inexplicable harmony to the way we do things. We do things differently, we are different humans, but there's something together that just makes all the sense in the world."
Roberts said that meeting him was the first time she "really felt I had ownership of my destiny", and added: "I've never said that before, to examine it like that.
"He truly is the best decision I ever made in my life, to hitch my wagon to Danny Moder."
Roberts was previously married to country singer Lyle Lovett from 1993 until 1995, and was known for high-profile romances with the likes of Benjamin Bratt, Matthew Perry and Kiefer Sutherland.
Moder was married when he met Roberts on the set of her 2000 film The Mexican, but he later divorced and married Roberts in 2002.
They welcomed twins Hazel and Phinnaeus in 2004, and son Henry in 2007.
Roberts, who stars in new psychological thriller series Homecoming on Amazon, also told Paltrow about how lucky she felt to be able to take three years off work after having the twins.
She said that after working solidly for 18 years, she "felt I had earned that time to do whatever I wanted with these new people in our house".
But she added: "As much as I felt I had earned it, I knew from my other friends that I was experiencing an incredible luxury."