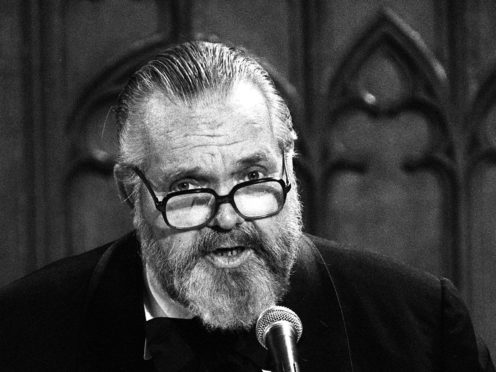 Orson Welles's unfinished final movie has been brought to Netflix nearly 50 years after filming began.
Revered director Welles died aged 70 in 1985, leaving behind several projects in various states of completion, among them The Other Side Of The Wind.
Netflix hired a team of experts to piece together the film after overcoming legal obstacles to secure its rights.
Welles began shooting the movie in 1970 following a return to Hollywood after a hiatus. It is a satirical look at the passing of Classic Hollywood and shot in black and white.
The Other Side Of The Wind had its world premiere at the Venice International Film Festival in August and has been a hit with reviewers.
The New Yorker described it as a "belated Orson Welles masterpiece".
Welles, born in Wisconsin in 1915, was a giant of Western cinema and shot to fame after writing, directing and starring in 1941's Citizen Kane, frequently cited as one of the greatest film's ever made.
Other well-known projects include the 1938 radio broadcast adaption of HG Wells's novel The War Of The Worlds, which led some listeners to believe Earth was being invaded by aliens.
In 2002, Welles was voted the greatest film director of all time in two British Film Institute polls of directors and critics.
The Other Side Of The Wind is now streaming on Netflix.